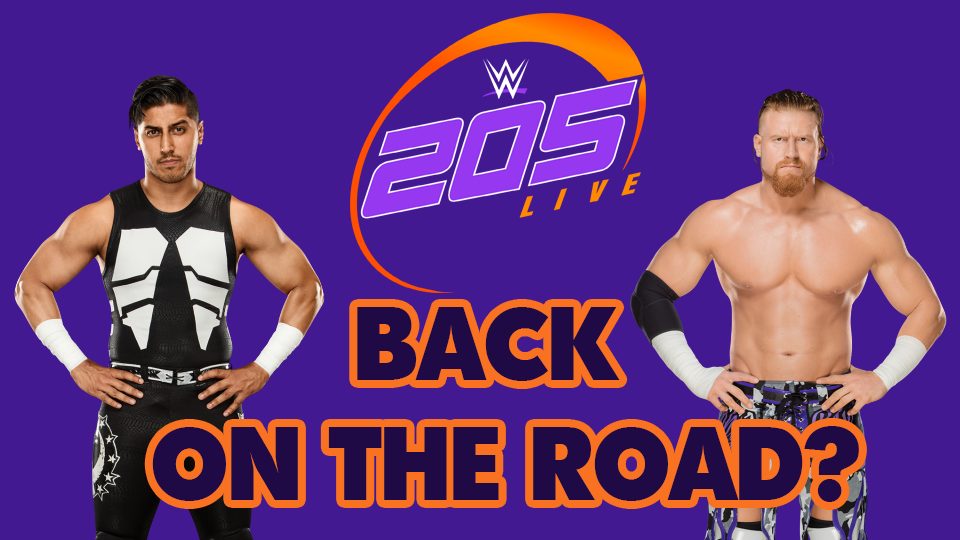 There's talk of a new 205 Live tour coming soon and this time, with Triple H overseeing the purple brand, it should be something worth witnessing.
When WWE proposed the inaugural three night cruiserweight tour in January 2018, the show was in a completely different place to where it is now. Enzo Amore was the figurehead of the division and it had taken a severe nose-dive in reputation amongst fans, with talks of cancellation doing the rounds should numbers not improve. The knock-on effect was that ticket sales were through the floor and the first night on January 19 in Kingston, Rhode Island had to be cancelled, with WWE citing "routing and scheduling issues" as the cause.
In truth, it was poor ticket sales which sank that endeavor, forcing the company to add Raw stars to the remaining shows just to boost attendance. 'Woken' Matt Hardy vs Bray Wyatt was a mainstay on the remainder of the tour and Nia Jax officiated Enzo Amore vs Cedric Alexander for the WWE Cruiserweight Championship on the second night – January 21 in New York City, New York.
https://www.youtube.com/watch?v=WI3KajY9NEk
Now however, with interest gathering in the brand thanks to a change of creative vision, the implementation of Drake Maverick – still a really, really bad name – as GM, and the entertaining Cruiserweight Championship tournament which concludes at WrestleMania, the planned September expedition could be a money-maker for McMahon's empire instead of a drain on resources.
A popular WWE Cruiserweight Champion, worthy WWE Cruiserweight Tag Team Champions, and three or four meaningful feuds in the months to come would bring fans flocking to see the type of high flying action that made the Cruiserweight Classic an instant hit.