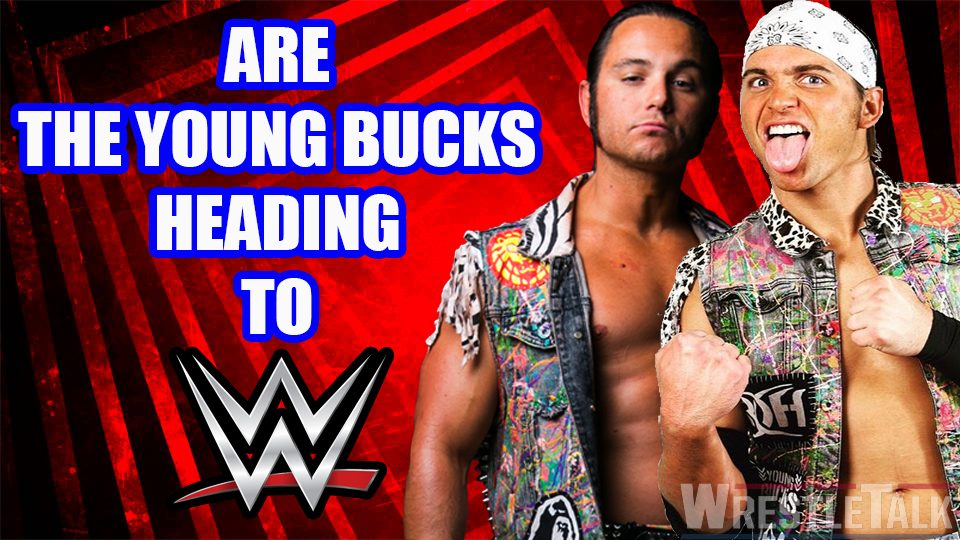 Ask anyone in the wrestling community if the Young Bucks would ever go to WWE, and the majority of people would say "no way!" But there's always that old saying of 'never say never'.
Matt and Nick Jackson have openly jabbed at the WWE in the past. From mimicking the New Day's gimmick with backhanded references to them in their 'Being the Elite' YouTube series, even going as far as invading an episode of Monday Night Raw. Which inevitably lead to the WWE firing back and offering the brothers a 'Cease and Desist' on the use of the "Too Sweet" hand gesture.
However, during the NJPW G1 Special press conference, the subject of their current contracts with ROH (which expire in November) came up. When asked about their situation Matt Jackson responded with:
"Contract season is coming up, we'll see what happens. It's for our families, that's basically what I think it comes down to at this point."
In 2016, after The Bucks left TNA, the pair did attend a try out for the WWE. However, with a contract for ROH in the bag, they didn't take their try-out too seriously. (Even though they were told the entire try-out was pretty much set for them.)
Matt was also asked at the conference about his newest Twitter follower, the WWE, to which he replied with:
"I don't know. I have a really good Twitter account,"
Could this mean the Bucks are heading to the WWE? What do you think? Let us know in the comments below or on Twitter and Discord now where you can chat with your favorite writers.