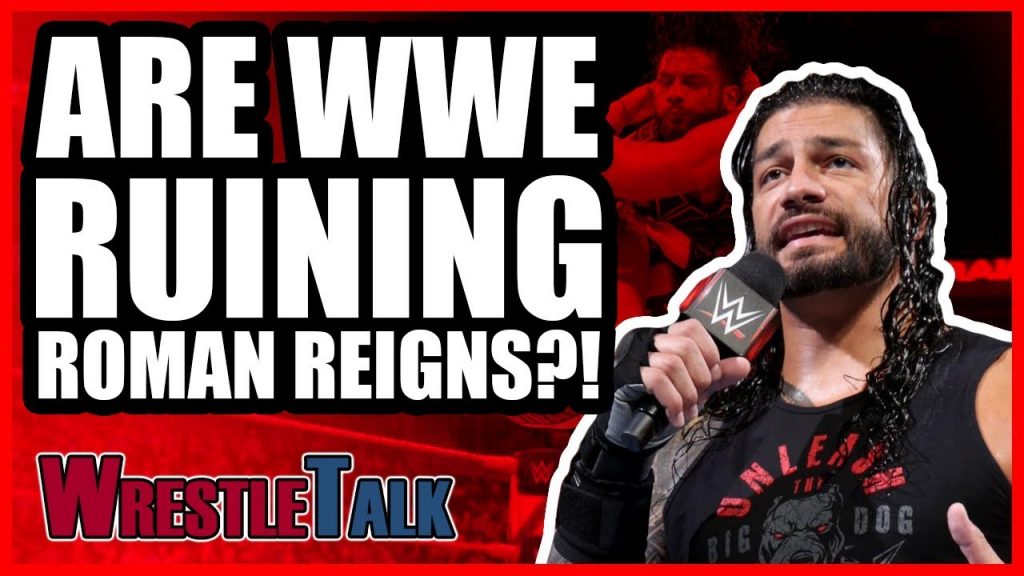 Roman Reigns is an awful character! Sasha Banks and Bayley's counselling leads to nothing. And Kevin Owens blue himself.
Roman-A-Mania Running Wild!
Roman Reigns opened the show this week to announce that he and Bobby Lashley would be taking on The Revival for the third week in a row. He ran down Lashley for a bit when DolphIntyre came out to cut a promo of their own. They all got into a fight and Seth Rollins made the save. Quicker than you can say Teddy Long, playa, Roman and Seth asked Kurt Angle if they could have a tag team match tonight. Angle reminds them that Roman already has a tag team match for the show, but makes it anyway. Two Roman Reigns matches in one night? Is it my birthday?!
Curtis Axel def. Matt Hardy
For the third week in a row The B-Team did impressions of The Deleters of Worlds and then Curtis Axel beat Matt Hardy in a short match for the second week in a row. Have I accidentally put on last week's episode? Bray Wyatt wasn't at ringside due to car crash he suffered over the weekend, so it remains to be seen if this tag team match takes place at Extreme Rules.
The Return of Doctor Shelby
Remember those Dr. Shelby segments with Kane and Daniel Bryan from a few years ago? Remember how we all sort of liked them? Well now we're getting them again – but with a twist. This time, it's boring and rubbish. After arguing in the waiting room in the first segment, Bayley and Banks then did lame and unfunny impressions of each other in the second. And that was it. Nothing more, nothing less – and it will continue next week. It must be my birthday.