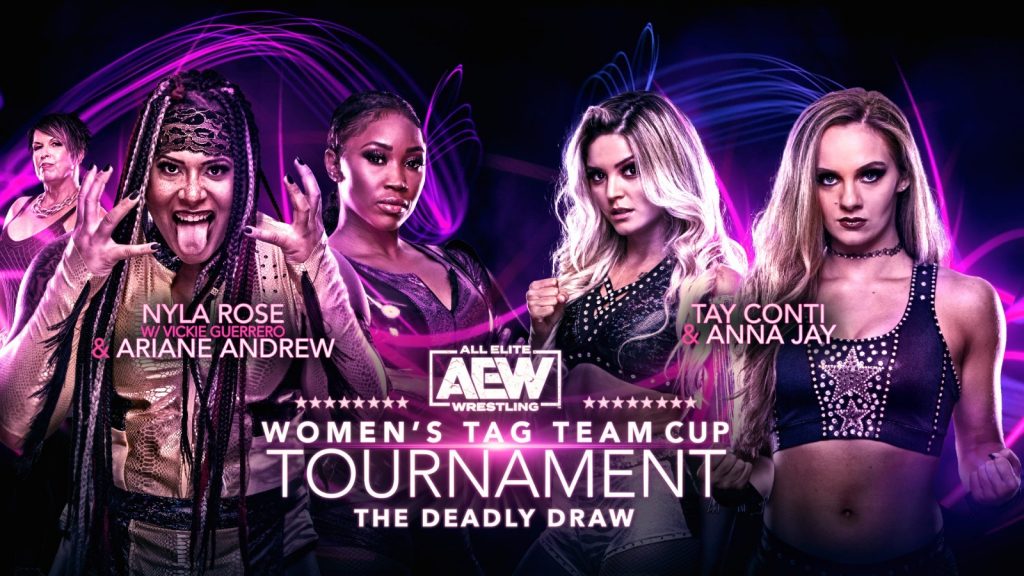 Ariane Andrew, former WWE wrestler and Funkadactyl, made her debut for AEW last night during The Deadly Draw tournament on YouTube. She was partners with Nyla Rose in a losing effort.
Many people were wondering if Andrew would be sticking around in AEW or was the tournament a one-shot deal. Andrew had this to say on her Sippin The Tea YouTube Show:
"Ok, since we are spilling tea, I'm gonna keep it one-thousand-percent so everyone can hear it right here, right now. I am not with AEW. That was just a little something,"
This was the 100th episode of her show. She had former partner and current WWE superstar Naomi as a special guest. They talked about the potential for a reunion in WWE.
Andrew replied:
"It's not official. So there's still a door, Hello, Vince! Is you listening? Funkadactyl reunion."
Given WWE has very few tag teams in the women's division, maybe we could actually see it happen. We'll just have to see if WWE wants to go that route given they are currently pushing Naomi.