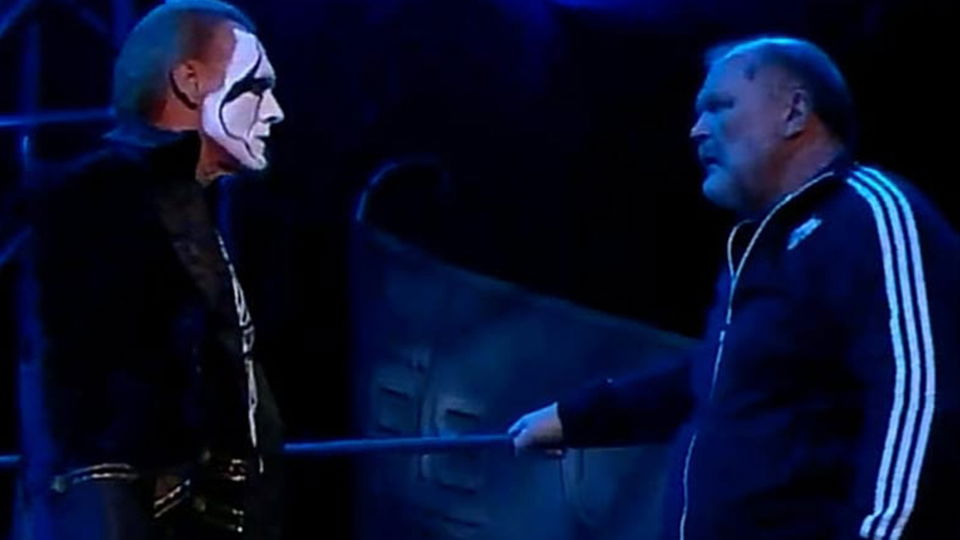 It has been almost a month since Sting made his debut on AEW Dynamite. One of the people who had an up-close look was Nightmare Family coach Arn Anderson. Now, Anderson has spoken at length about one of the things Sting does best.
While speaking with Wrestle Zone, Anderson said Sting's greatest nuance is the ability to do nothing. Here is the full quote:
"One of the most important things in our business and it's something that the young guys, one of the last things that they pick up are the nuances. What you do between the physicality and how you let me know that you're hurt or you're excited or that you're disappointed. All those things are so important and the best nuance that Sting has mastered is the ability to do nothing.

Walk around the ring with that baseball bat, flatline for an expression and just stare because you know he's capable of exploding at any moment. Less is more and I tell ya, I'm not sure how many people we had that night, but I was down on the mat obviously after getting knocked on my can and all I had to do was listen and that's what I did. The reaction, it was disbelief."
Sting has since made appearances on Dynamite where he dismissed the client of Arn Anderson, Cody Rhodes. Rather, Sting has focused his attention on the TNT Champion, Darby Allin.
What are your thoughts on the above story? Let us know in the comments on Twitter or Facebook.