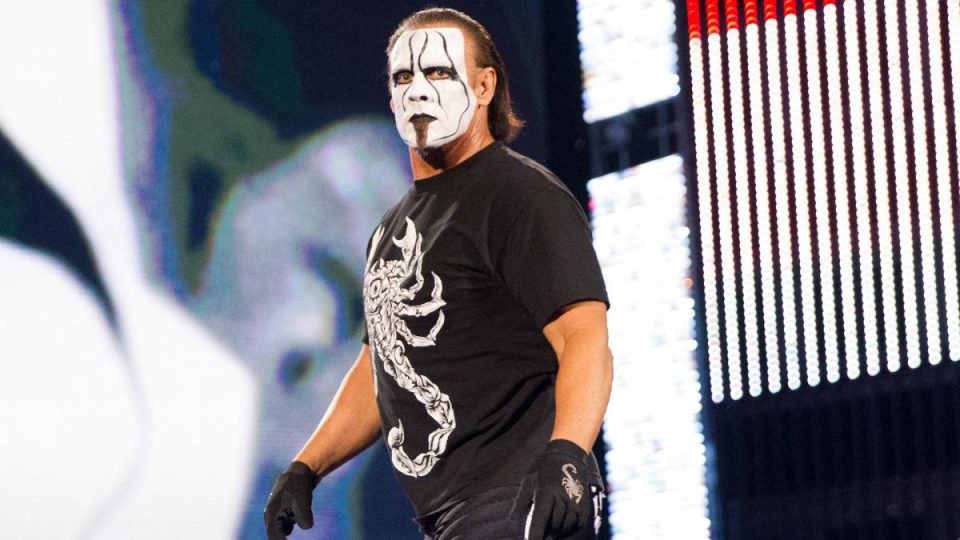 This week's Arn Anderson Podcast, Arn Anderson talked about Sting's appearance at WrestleMania 31 where he faced Triple H. It's safe to say, Arn wasn't a fan of how WWE handled the former WCW Champion's appearance.
Arn had this to say about commentary during the match:
"To just bury him on the commentary – if you go back and watch it and listen to it, they just buried him."
He stated it was being fed to them from the producers (Vince) in the back:
"I saw a tackle, dropdown and hiptoss and those type of spots to try to reset the audience, all it did was give the announcers – and I know this was fed to them, they just buried Sting. A minnow in a big pond, just total condescending 'guy's out of his element, this is WrestleMania now, you're just a small minnow in a huge lake.' Whatever all the commentary was exactly, it was meant to basically beat you over the head with 'we won the war, we're WWE we won the war. here's your big star? Well, he ain't a big star here tonight.'"
Arn wanted him to face the Undertaker. However, one thing he really didn't understand if it had to be Triple H was the interference by DX and The NWO.
"If you really think about it, everyone on both run-ins had a relationship with Hunter in some capacity. Sting's the only WCW guy. His biggest nemesis during the entire look of the show [in WCW] was Sting vs. the NWO. Why would they come down on his behalf?"
Good questions Arn. I wonder if he has that on his coach's clipboard as what not to do in AEW?
Thanks to WrestlingNews.co for the transcriptions.