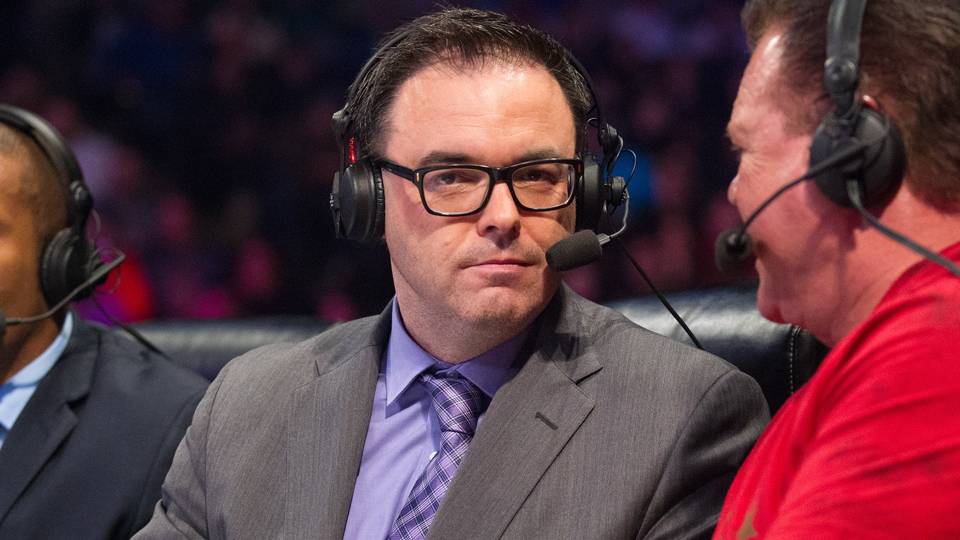 Mauro Ranallo was one of the most popular commentators to come through WWE in quite some time. His excitement and passion for pro wrestling made his stand out and for a good chunk of time he was the voice of NXT.
Ranallo did leave WWE earlier this year and has only recently started to turn up on other shows. Now, Arn Anderson has provided some insight into why Ranallo's run in WWE didn't click as well as it could have. Here is the clip from the most recent episode of ARN, courtesy of Wrestling News:
"He made a couple of mistakes. He was damn good at what he did. He came in and kept his mouth shut. He was on top and he had a reputation that came with him that I would think some of those guys sitting there with headsets must have felt threatened by. That would be my best guess because that's probably why you pick on the new guy. You see a threat in him and he was damn good and is damn good at what he does. He is very intelligent. His pacing when he does commentary is totally different than anybody else you ever heard. He lends excitement to what he is talking about.

It sounds and feels legitimate. I think he had a run in with a couple guys and he didn't know he can fight back if that's in him because it's a definite shark tank. You better have thick skin and you better know when the cutoff point when some guy is on your shoulder giving you a bunch of s**t and it's time to pop him in the mouth with an elbow and look after yourself. You figure that out in the business. I don't think Mauro got that far and it was unfortunate. I thought it was a loss for the company because the guy did a great job. That's my best recollection of what happened."
Prior to working on NXT, Mauro Ranallo had a brief run as a commentator on SmackDown. This run came to an end due to a number of issues including the treatment of Ranallo by WWE commentator JBL.
What are your thoughts on the above story? Let us know in the comments on Twitter or Facebook.