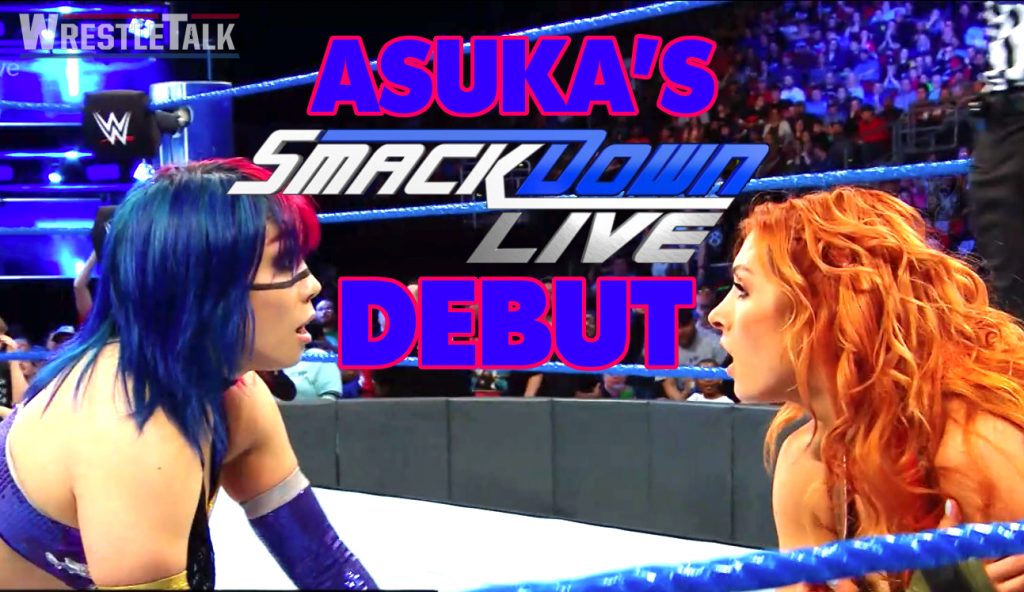 Asuka made her SmackDown Live debut this week, teaming with Becky Lynch to take on The IIconics, Billie Kay and Peyton Royce. Before the match, Royce and Kay bantered a bit, breaking down some basic science for us all. Luckily, I was able to get ahold of their formula:
If Charlotte Flair > Asuka
and The IIconics > Charlotte
then logically The IIconics > Asuka
It's all very complicated and I'm having flashbacks to standardized testing. The point is Royce and Kay claimed to be better than the 'Empress of Tomorrow' and they proved it.
In a weird week for debuting stars, Asuka loses her first SmackDown Live match. Yeah. I'm as shocked as you. First, Bobby Roode, now Asuka. True, Royce pinned Lynch with an assist from the ropes, but that hardly matters.
As seen with the Mixed Match Challenge, a pin on her partner would still count as a loss for Asuka. If she was able to survive Team Little Big with her streak intact, then maybe The IIconics have a point about being better than Asuka.
The WWE will hopefully play up this feud between The IIconics and Asuka because beating the 'Empress of Tomorrow' is a big deal. Or at least it still should be. I mean The IIconics think it is. They celebrated with cake, and I'm hard-pressed to believe they've ever even seen a carb before.
Perhaps, with the streak over, WWE will see it as open season on beating Asuka. Let's pray this isn't the case, though. Asuka is still more than over with the WWE Universe and her losses should be doled out sparingly. Until she manages to capture the title at least once, she still needs some protection.
What are your thoughts on Asuka's new losing streak? Let us know in the comments below or on Twitter here.