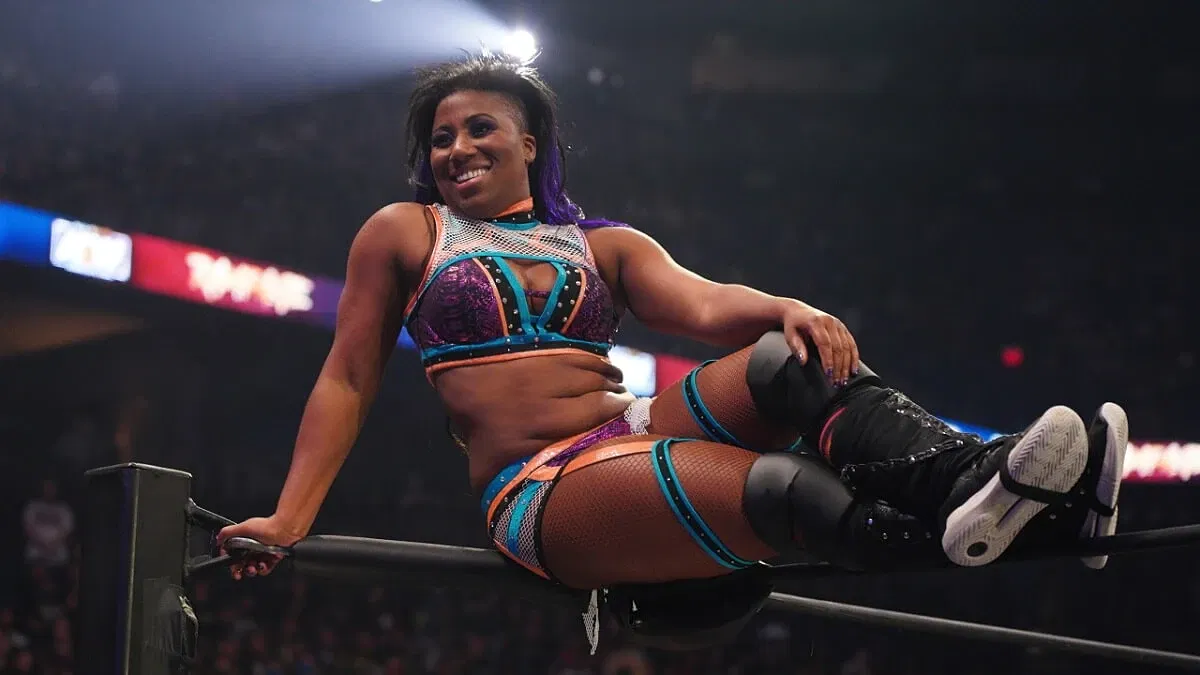 An interesting set of exchanges tonight after AEW Dynamite (August 10) went off the air as Athena and Leila Grey go at it on Twitter.
First Athena weighed in, revealing that Leila Grey helped her embed herself in the Baddie Section to make a sneak attack on Jade Cargill.
After Cargill beat Madison Rayne to retain her AEW TBS Championship and extend her undefeated streak to 36-0, her celebration was cut short by an interloper.
Hopping into the ring from the Baddies Section, the fallen goddess herself took to Twitter to thank Leila Grey for the assist!
Athena tweeted:
"I would just like thank @Miss_LeilaGrey for inviting me to the #BaddieSection Without her none of this would have been possible!!! @Jade_Cargill @HoganKnowsBest3 #Baddies4Life"
Leila Grey would not stand for this slander, First Tweeting:
"Nah girl. You just F'd up bad! I didn't invite your ass. Who tryna set me up? I was just being nice cuz u said your name was Janessa and that you were Dominican. But don't worry, imma get you back for that cheap shot you gave me. Watch your back!"
But also having Tweeted a full denial, responding:
"This is straight BS! Who tryna set me up? I never booked you for the baddie section! I was wondering who invited your ass because u definitely didn't look the part. YOU AINT NO BADDIE! ?? @AthenaPalmer_FG❗️@HoganKnowsBest3 @Jade_Cargill"
Athena hit her with the screengrabs to ask which story is true to which Grey countered, they were both true… to which Athena countered, "I detect lies" along with a Judge Judy gif.
What do you think? Did Leila Grey turn against Jade Cargill and help Athena attack her or is Athena trying to sew seeds of dissension within the Baddies?
I detect lies…. https://t.co/oLVhEZGl3M pic.twitter.com/0QsAYTeAq1

— Athena is All Elite (@AthenaPalmer_FG) August 11, 2022
If you're in the UK but didn't manage to get tickets to Clash at the Castle on September 3, WrestleTalk is hosting a watch party at The Joiner on Worship in Shoreditch, London, and we'd love for you to join us! Click here for more details.