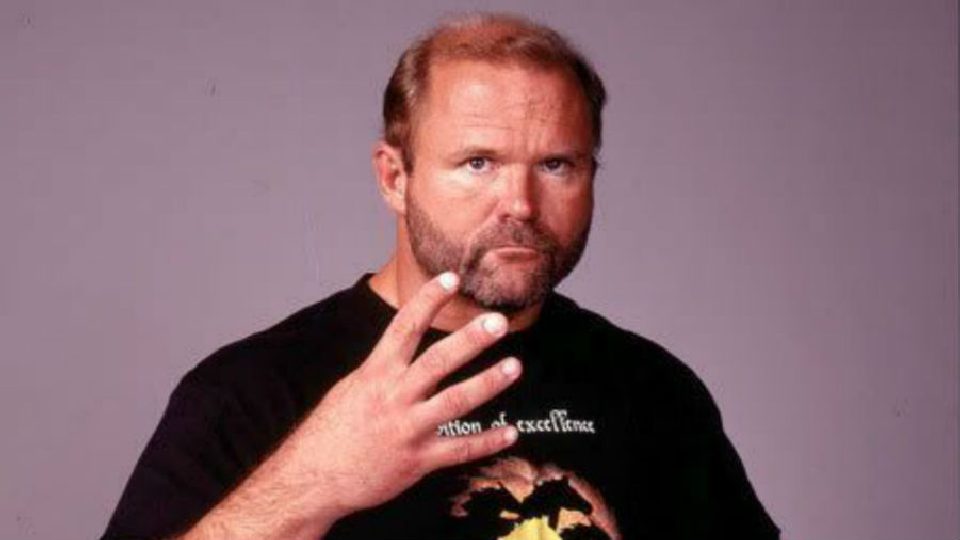 It's not quite spring yet, but WWE have been undertaking some serious spring cleaning as of late. In just the last few days alone, Hall of Famer Arn Anderson, TJP, Tye Dillinger and Hideo Itami have all been released from the company. On the latest episode of Wrestling Observer Radio, Dave Meltzer discussed what had been happening backstage in the buildup to each of these releases.
In the case of Arn Anderson, it seems there was some sort of altercation with Vince McMahon that caused his firing. The details of this altercation were not clear, but it seems something happened at a recent house show, which was handled by Anderson. Seemingly McMahon was not a fan of the way it was handled. Anderson took blame for the incident and was fired from WWE because of it.
Even prior to his release, Vince and Arn were said to not be on the greatest of terms. There were reportedly numerous incidents over the years in which the pair disagreed. Nevertheless, 'Double A' is still liked by many important figures backstage, including Triple H and John Cena. It was even said that if Cena had a more prominent position in the company as he once did in the past, the situation may not have escalated as it did and Anderson may not have been fired.
On top of this, there were reportedly times over the years when wrestlers would air their frustrations about creative decisions, and Anderson would actually back the performers, which again created tension between McMahon and the Hall of Famer. Having said that, there was a common opinion among talent that Anderson would shine as a producer in AEW, which is now a very distinct possibility. Anderson was said to not be too broken up about his release.
With recent reports that WWE is looking not to release anyone from their contracts, it apparently came as a shock to many wrestlers when Anderson and TJP were fired. TJP's release was said to be for disciplinary reasons, rather than a lack of direction creatively or anything similar. Releasing TJP was reportedly just something that needed to be done on WWE's part.
Now that some contracted talent is being released, it could potentially open the doors for others to do the same. Since previously, talent such as The Revival were rejected their release, perhaps another attempt may be successful. It's unlikely, but you never know. Regardless, this is a very, very interesting time to be a wrestling fan.
WrestleTalk would like to wish Arn Anderson, TJP, Tye Dillinger and Hideo Itami the best on whatever path they choose to follow next.