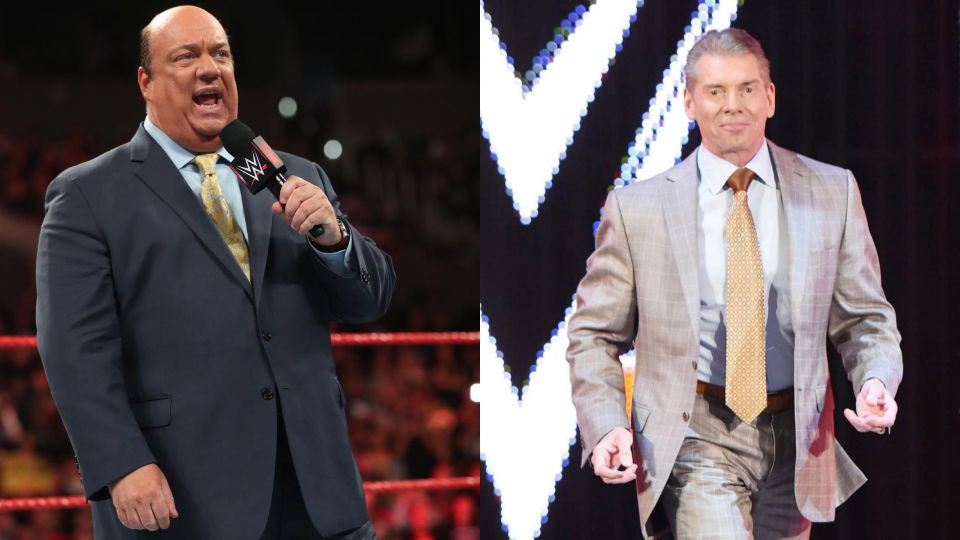 In the main event of Sunday night's Royal Rumble pay-per-view, Drew McIntyre won the men's Royal Rumble match by eliminating the likes of Brock Lesnar, The Miz and Roman Reigns.
He would go on to challenge Brock Lesnar for the WWE Championship at WrestleMania 36 in April, a match that WWE was now made official.
Paul Heyman is a clearly a big fan of Drew McIntyre, with the Scotsman now as over as he as ever been as one of the WWE's top babyfaces. Heyman is reportedly such a fan of McIntyre that he wants his match with Lesnar to main event WrestleMania.
However, according to Tom Colohue, Vince McMahon reportedly does not agree with Heyman. Colohue is reporting that Vince wants Roman Reigns vs. The Fiend to main event the show.
#WWE sources have made it clear to me that Paul Heyman is campaigning heavily to have McIntyre main event #WrestleMania.

Vince McMahon's preference for the event's main event is still believed to be Roman Reigns vs Bray Wyatt. #Raw

— Tom Colohue (@Colohue) January 28, 2020
It was reported yesterday by Dave Meltzer that despite not winning the Royal Rumble, a match he was the heavy favourite for, Roman Reigns will go on to WrestleMania to challenge Universal Champion The Fiend.
For what it's worth, I'd have McIntyre vs. Lesnar main event. Drew is really hot right now and the match with Lesnar could be really quite good. Also, The Fiend hasn't had the best matches so far and fans aren't going to like Roman main eventing once again.