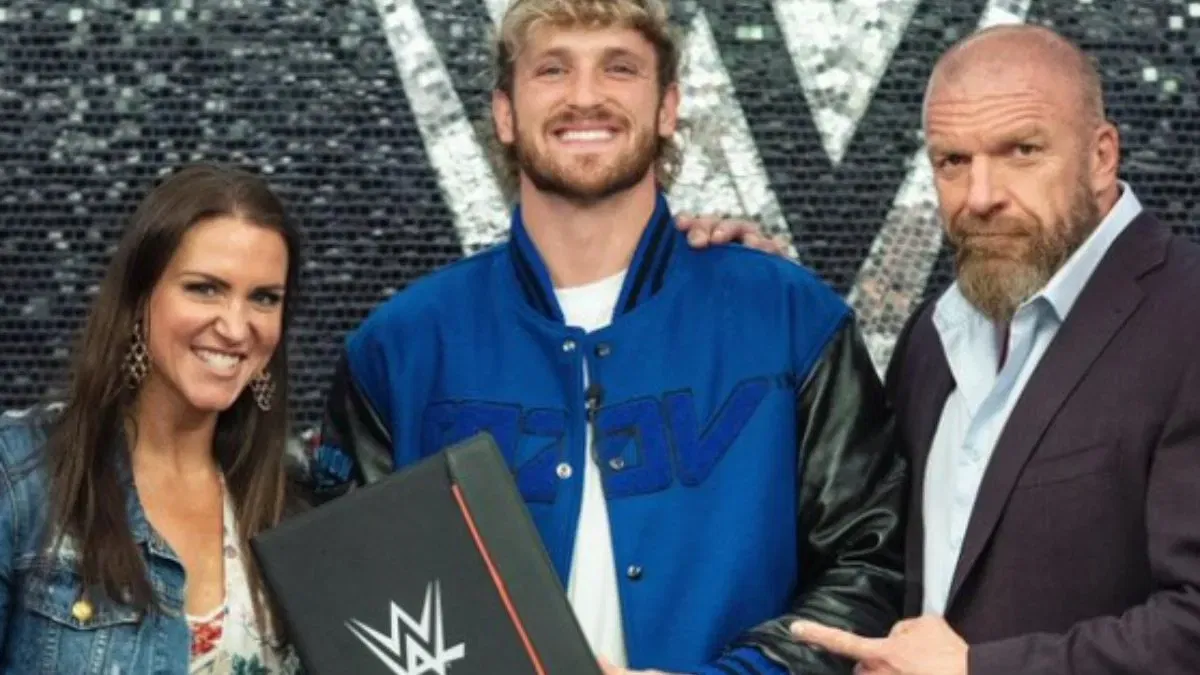 When it was first announced ahead of WrestleMania 38 that controversial YouTube star Logan Paul would be having a match at the show, I think a lot of people were quite keen to see him fail spectacularly.
Unfortunately for those people, Logan Paul was very good at WrestleMania, and his second match, a singles match with The Miz at this past weekend's SummerSlam, arguably surpassed the levekl of his first.
Given his mainstream appeal, it's unsurprising that WWE has placed him in such a prominent position on their card, and Paul himself has admitted he feels like he's been given a "cheat code" into the WWE main event.
Speaking on his ImPAULsive podcast, he revealed he thinks maybe some more tenured WWE stars have a bit of a chip on their shoulder about how easily Paul has just walked in and been given two big PPV matches.
He said:
"I have no problem earning respect, I've done it before and I intend on doing it in the WWE. I will say though, I do really feel like I have a bit of a cheat code, and I did hop to the highest level, so quick and I can kind of feel some of the other wrestlers sometimes, maybe with a little bit of a chip on their shoulder, you know they put in years, decades even of work just to get to the place where I'm at now."

If you use this transcription or any portion of it please credit WrestleTalk.com and link to this page.
Logan Paul announced after SummerSlam that he would be wrestling at multiple WWE shows every year, so there's every chance we see him at the upcoming Clash at the Castle show in the UK on September 3.
If you're in the UK but didn't manage to get tickets to Clash at the Castle on September 3, WrestleTalk is hosting a watch party at The Joiner on Worship in Shoreditch, London, and we'd love for you to join us! Click here for more details.