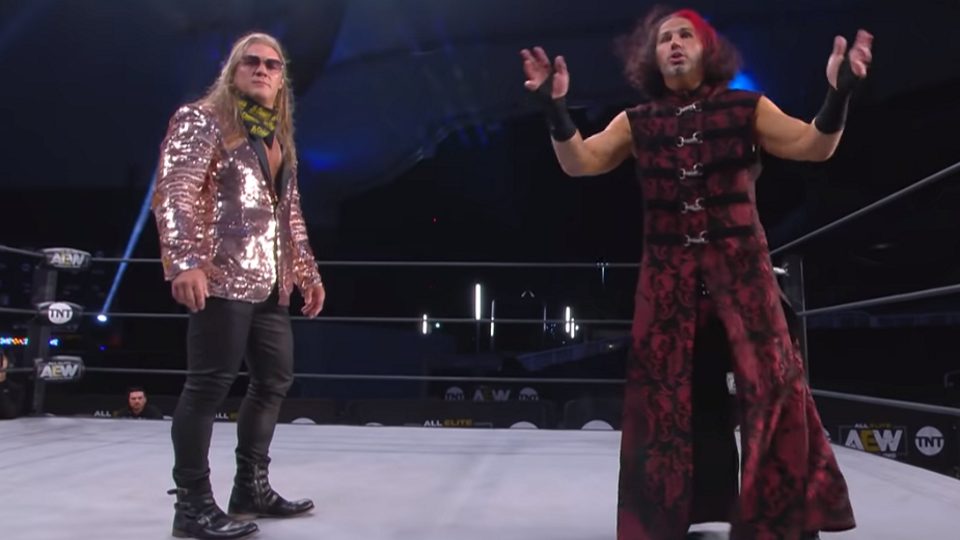 Some very interesting news is being reported regarding the Matt Hardy/Chris Jericho segment that aired on this past Wednesday's AEW Dynamite.
Speaking on Wrestling Observer Radio, Dave Meltzer revealed that the segment had been taped a day earlier, but Chris Jericho hated it, so they had to re-tape it on the day of the show.
As Meltzer explained, it wasn't quite that simple. He said:
"They had taped that segment on Tuesday, and Jericho hated it. He just absolutely hated it. So they were gonna go and re-tape it on Wednesday. They didn't wanna do it live, because you can't do it live! So they were gonna do it before the show and then they realised, because it's outdoors, that it was light out. And you can't tape in the afternoon and put it in the show because it's like 9:45 at night, then all of a sudden it's light out, so they have to wait until it's dark to do this. So what happened was, on the show that happened on Wednesday, everything was live except for the Kip Sabian match with Darby Allin. So the Kip Sabian/Darby match was taped the day before, so what they did was as the Kip Sabian/Darby match was playing, they re-did the segment that we saw and rushed into editing it, and they edited the whole segment in 15 minutes and made it on the air with 15 minutes to spare or something like that. So that's the story of that segment. And they liked the second version better than the first, so I guess the first must have sucked, because they did it again."
Also revealed on WOR was that, despite many believing the idea for the segment was that Hardy was teleporting, this actually wasn't the case, and the explanantion is that Vanguard 1 was projecting holograms to throw Jericho off.
If you use the above transcription please give a H/T to WrestleTalk.com.