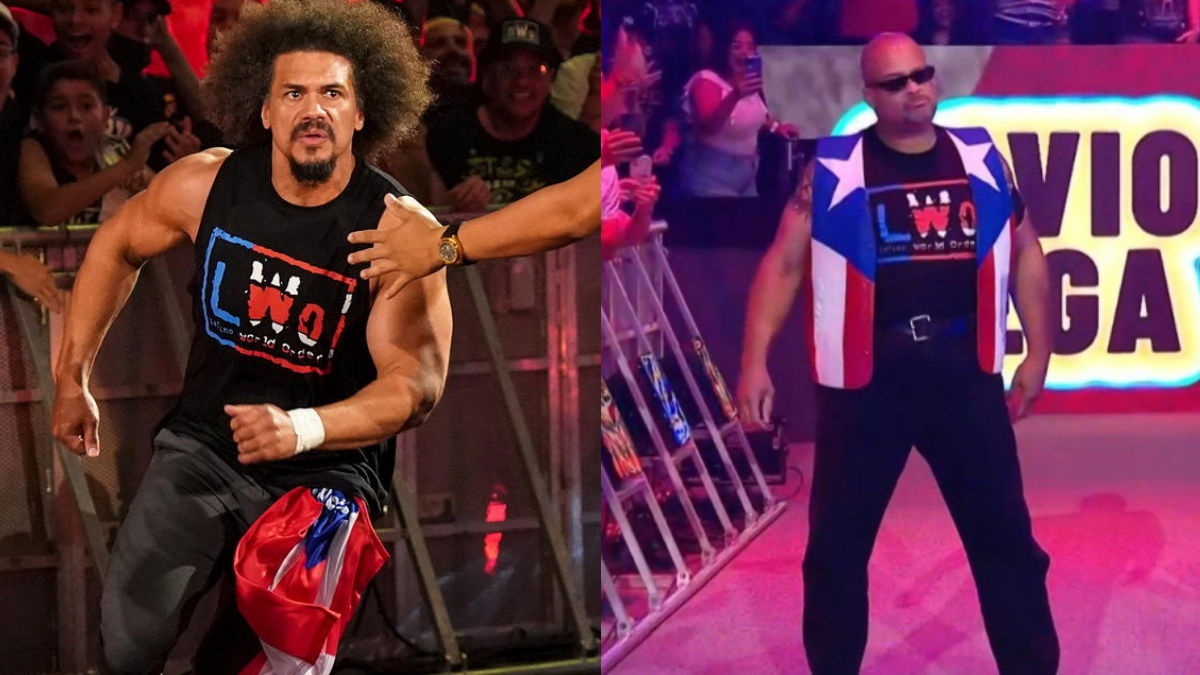 Some backstage news has emerged regarding the returns of Carlito and Savio Vega at WWE Backlash in Puerto Rico on Saturday, May 6.
Carlito and Vega both got involved in the San Juan Street Fight between Bad Bunny and Damian Priest as representatives of the Latino World Order, fighting off the Judgment Day.
In an interview with WrestlingNews.co, Vega has now provided some insight into how it all came about.
On how long ago the return had been planned, he said:
"About two months ago. This is the mastermind by Damian Priest, and of course, Bad Bunny. They were big fans of myself when they were growing up watching TNT.
"In Dallas when they did the farewell of The Undertaker, that was the first time I saw him there. We met. We talked a little bit. We exchanged numbers. Then once in a while, 'hello'.
"Then I got the call from Bruce Prichard. 'Do you want to be part of the pay-per-view? We're going down to Puerto Rico?' 'Of course. Why not?'"
Vega said that the call was made to Carlito the same day it was made to himself.
Commenting on the reaction from fans, he said:
"Brother, you see the explosion of the people when they see my face. I mean, that was a boom. It's obvious there was going to be some reaction, of course, but that was a big-time reaction.
"At this point, they don't know Carlito is coming down. During the match, Carlito showed up to help Rey Mysterio and Bad Bunny, and boom. In the middle of that, here comes the music of Savio Vega, and boom.
"That was crazy. That was an out of the ordinary pop. They compared it to the pops of The Rock and Stone Cold."
And then when it came to the reaction backstage, he added:
"The guys in the back went crazy. 'What the hell happened there?'
"They started telling me, 'Brother, what the hell did you do? You come as an invited guest and now you steal the show'. 'Well, Puerto Ricans do that', I joked with the guys."
As of now, there's no indication of any further plans to use Vega and/or Carlito other than that one-off appearance.
Having said that, the reaction from all sides looks to have been positive so it's definitely something that could be revisited at some point in the future.
If you want to stay fully updated on all the latest wrestling news, click the red bell in the bottom right of your screen to receive notifications from WrestleTalk.com straight to your device!