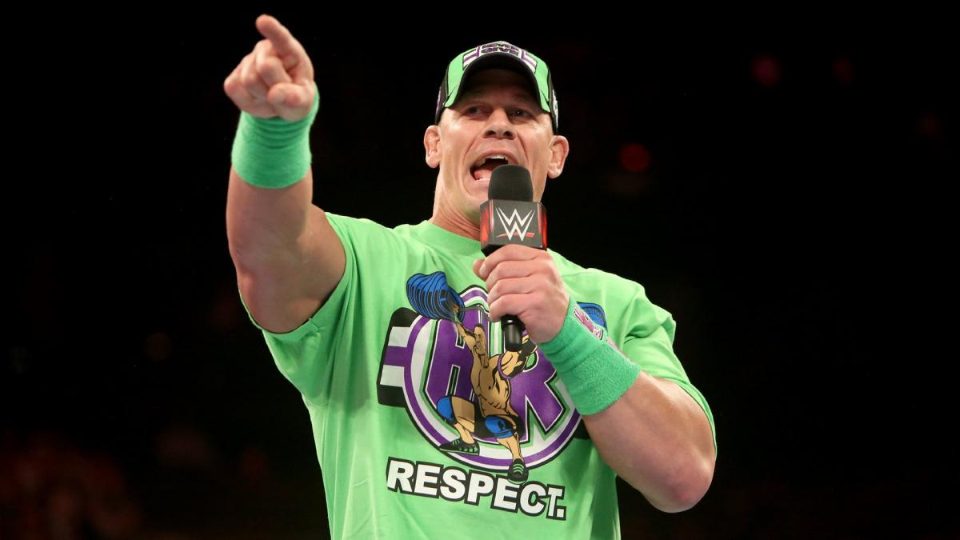 It wouldn't quite be WrestleMania without John Cena would it? The Wrestling Observer reported previously that the 16-time World Champion was confirmed for a match at the show, leading to much speculation as to what said match could be.
F4WOnline has now reiterated Cena is expected to compete, however, the interesting thing is that his opponent is not going to be Kurt Angle.
"Regarding John Cena, there is a deal on the table that Cena is expected to agree to for a match at WrestleMania. It is not with Kurt Angle."
Many expected Cena to face Angle in the latter's farewell match on the show. After it was announced it would be Baron Corbin, many still held hope that Angle would squash Corbin, and Cena would come out to close Angle's career just as he did to open his own.
Looks like that's not going to happen.
The question now is, what on earth is Cena going to do? He was initially scheduled in to face Lars Sullivan as part of a big push for the 'Freak', but that never came to fruition as Sullivan is still yet to make his main roster debut.
After that was knocked off, the direction was for Cena vs. Drew McIntyre, after McIntyre was storyline responsible for Cena missing the Royal Rumble, but the Scot now has a confirmed match against Roman Reigns.
Elias doesn't have an opponent and will be performing some music for us at 'Mania. You might remember last year when Cena called out Undertaker only for Elias to take the spotlight himself, only for Big Match John to lay him to waste.
Failing that, there's still one spot left in the Andre Battle Royal…