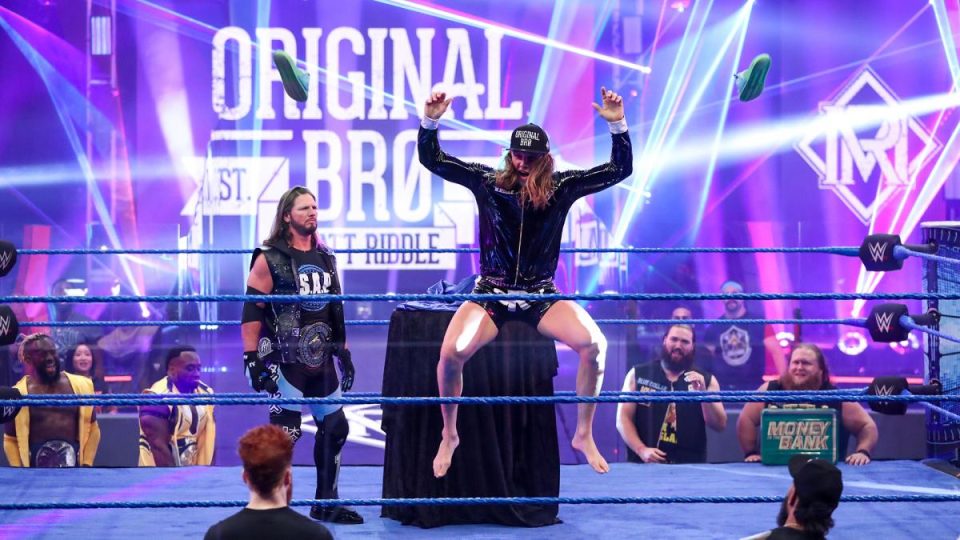 Some backstage details regarding the Matt Riddle SmackDown debut segment and who helped put it together have been revealed.
The segment took place on the June 19 airing of SmackDown, and saw Riddle interrupt AJ Styles' Intercontinental Championship celebration a week after he'd won the title.
Fightful Select (subscription required and recommended) reports that the lines to be spoken were actually laid out on the table in front of Renee Young and Styles, and Styles was said to be joking around during filming, including making a remark about Daniel Bryan 'strapping the fake velcro around his waist'.
There were instructions being fed through the PA system to reposition people before Riddle came out, and John Laurinaitis in particular was said to have helped out a lot, specifically making sure Riddle had the right camera shot so people could see he was barefoot.
There was also said to be a moment during filming during which Matt Riddle accidentally read out one of Styles' lines, after which he said "my bad, bro", as Laurinaitis looked on 'befuddled' and the Performance Center crowd laughed.
The Braun Strowman promo on the same day was said to have taken less coaching and instruction as it was only him in the ring.