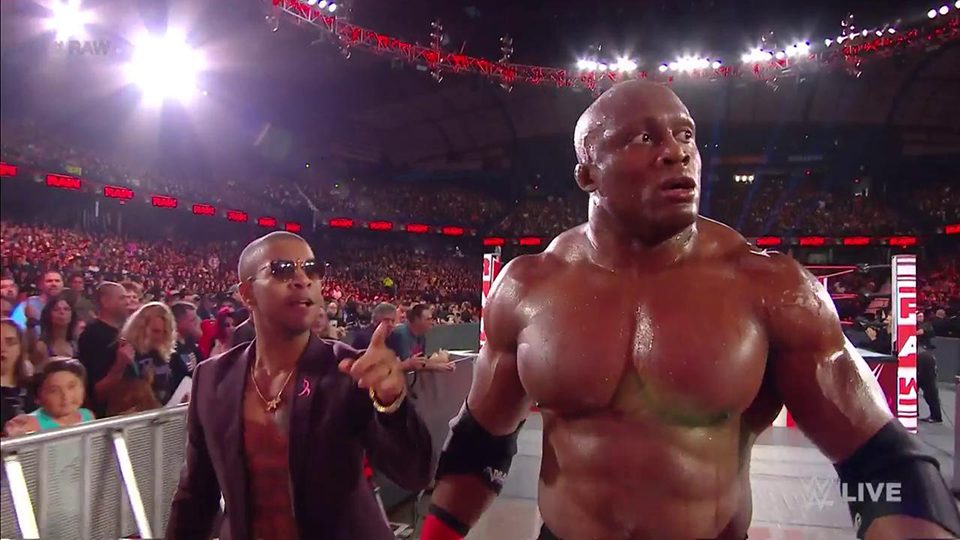 According to the latest Wrestling Observer Newsletter, the decision to turn Bobby Lashley heel was made mere hours before the show.
WWE Officials reportedly had a discussion about the RAW superstar and Vince McMahon ultimately made the call for Lashley to turn due to his belief that WWE needed more heels.
In another interesting note, some fans noticed that Lio Rush was wearing an ear piece on Raw. Apparently the reason for that was Vince McMahon feeding him lines during the segment.
Surprisingly, This is actually the first time that Bobby Lashley has been a heel in the WWE. During his first run with the company, Lashley was heavily pushed as a babyface from his debut in 2005 to his final match on RAW in July 2008.
Lashley was a heel on occasion during his run with TNA/Impact Wrestling.
As previously reported, Kevin Owens is out indefinitely due to a knee injury that requires surgery. While many outlets have reported on Lashley's turn, there's no word as of yet if Kevin Owens will return as a babyface. The former Universal champion was seemingly a babyface to the Chicago crowd though its reported that Vince and company knew that Owens would be cheered on RAW that night.
How do you feel about Bobby Lashley's heel turn? Let us know your comments below or Twitter or on Discord!