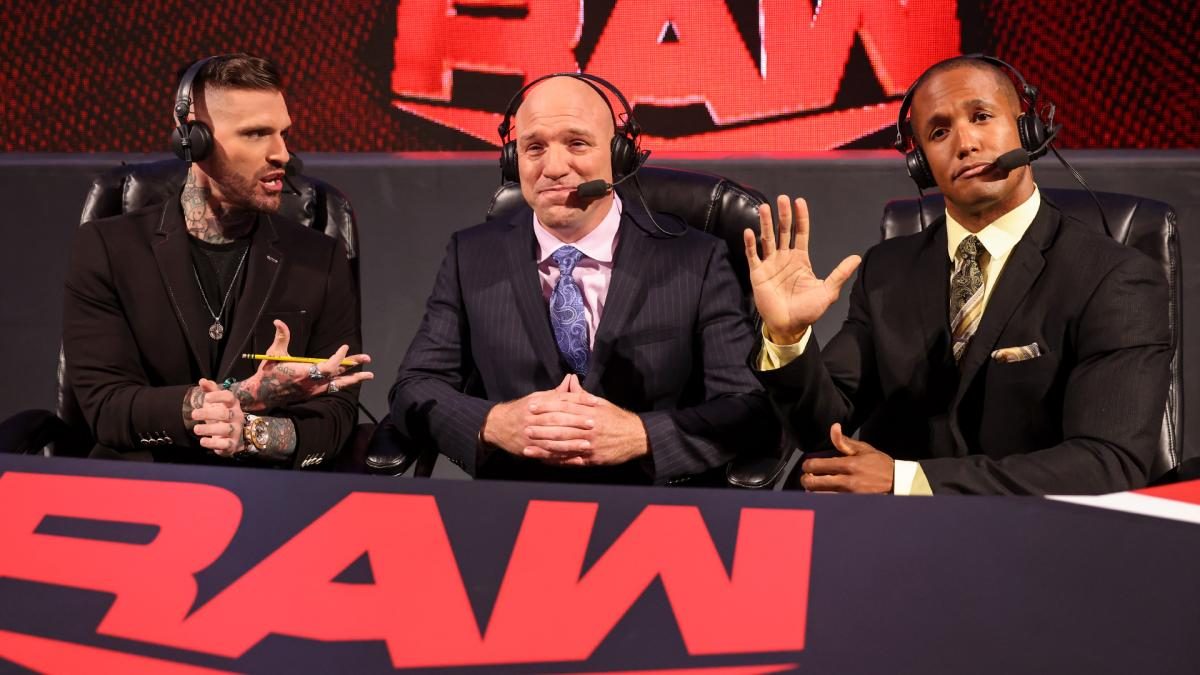 Last night (May 31) Jimmy Smith made his debut as a member of the Raw commentary team. Now, we have been given some insight into what people thought of his performance backstage.
The highly reputable WrestleVotes Twitter account reported that the backstage reaction to Smith was very positive. In their tweet, they said the word from backstage was that Smith was a natural fit. WrestleVotes said:
"The RAW production people I've spoken with were absolutely thrilled with Jimmy Smith's performance last night. 'Tremendous' & 'Natural fit' were two comments concerning his debut."
Jimmy Smith replaced former Raw commentator Adnan Virk who was released by WWE last Tuesday. Reports have said both Virk and WWE knew the arrangement wasn't working in the days before the release.
Jimmy Smith has been working as a commentator since before his time with WWE. He has also done work as a colour commentator for Bellator in the past.
What are your thoughts on the above story? Let us know in the comments on Twitter or Facebook.