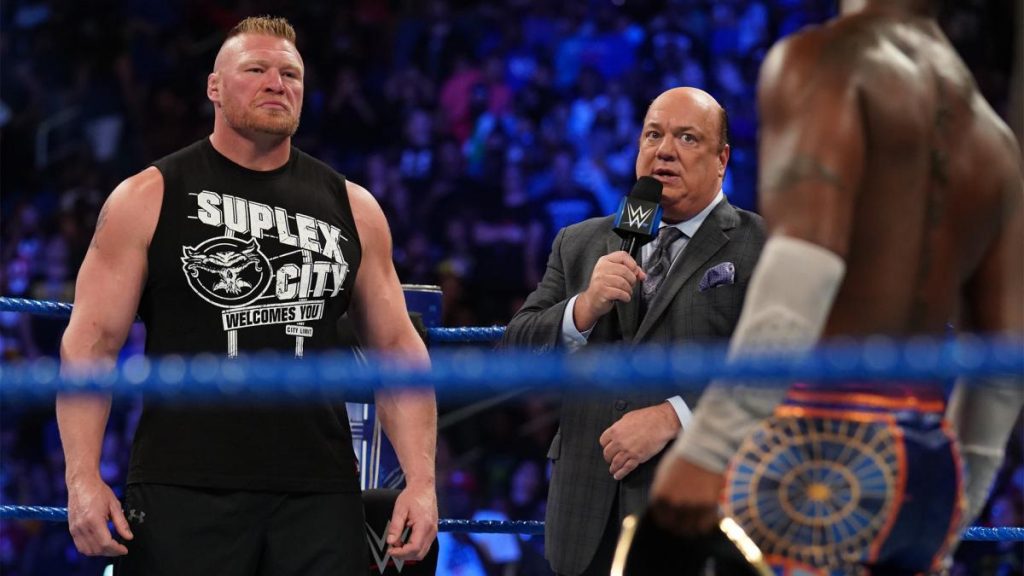 Brock Lesnar made a shock but also relatively predictable return to WWE this week by turning up on SmackDown Live and challenging WWE Champion Kofi Kingston to a match at SmackDown's FOX debut on October 4.
While many weren't to surprised to see Brock show up, it seems that people backstage were, because very few people had any idea that Brock was going to be making an appearance.
According to Mike Johnson on PWInsider Elite Audio, people backstage were legitimately shocked when Lesnar and Heyman appeared for the main event segment.
"They hid Heyman and Brock. You know Heyman wasn't around the show [on Tuesday]. You know they kept him hidden. Heyman wasn't helping people with promos, bouncing ideas off of others — Heyman was nowhere to be seen. In fact, you know there were people who were shocked when he showed up in Gorilla Position because they assumed that he had left and gone home."
This seems to be a tactic that WWE is employing more and more, as it was reported that Luke Harper's return was also a complete surprise to the vast majority of people backstage.
It's a very clever tactic for WWE, which has struggled to keep returns a surprise in recent years due to inside sources leaking literally everything, so as a fan, it's good to see that surprises are genuine once again.