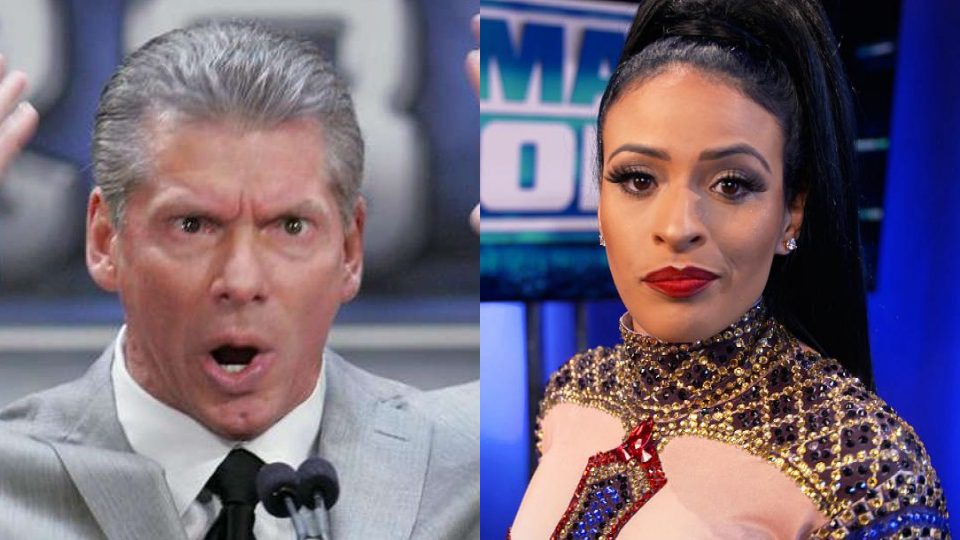 The reaction backstage in WWE to Vince McMahon not having a meeting with Zelina Vega upon her request to do so amidst her being fired has been revealed.
Vega was released by WWE in November due to her disagreeing with and not complying with the company's orders to stay off third-party platforms like OnlyFans and Twitch.
Fightful Select reports that nearly everyone the site heard from in WWE wasn't surprised about Vega not being granted an exit meeting with Vince McMahon, and it sounds like meetings being delayed has become a regular occurrence.
One specific wrestler said that Vega promptly being fired in such a manner over an issue like this "didn't instill a lot of confidence in them".
A wrestler from the Raw brand said that there has been an evident shift over the past nine months, as WWE hasn't been granting disgruntled wrestlers their releases, releasing ones with upside, and firing people who have problems, just like Vega.
What are your thoughts on the above story? Let us know in the comments on Twitter or Facebook.