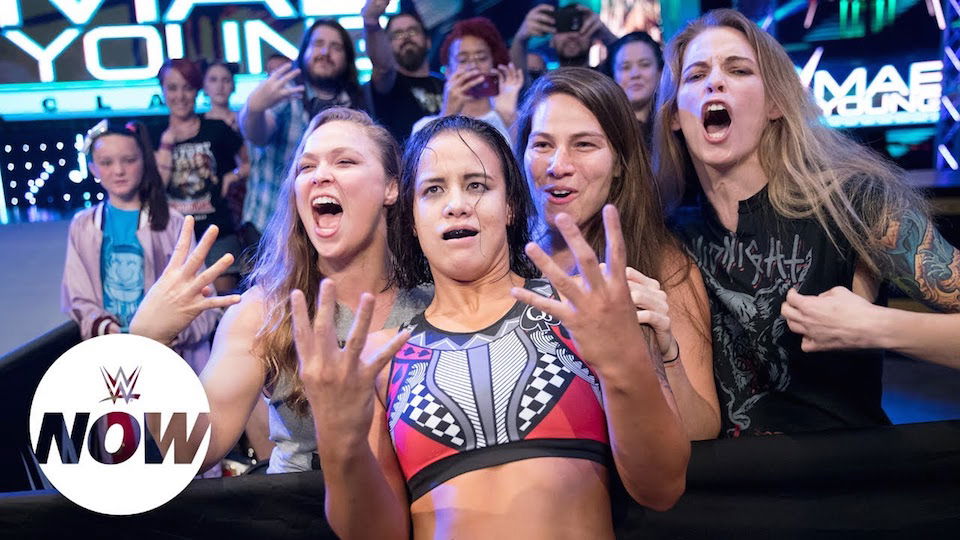 In a recent edition of Wrestling Observer Radio, Dave Meltzer went into detail on WWE's concept for their Four Horsewomen (Charlotte Flair, Becky Lynch, Bayley & Sasha Banks) facing off against the Four Horsewomen of MMA (Ronda Rousey, Shayna Baszler, Jessamyn Duke & Marina Shafir). He also added some thoughts on the heavily rumored WrestleMania 35 matchup between Rousey and Flair.
Ronda Rousey vs Cris Cyborg WrestleMania 35 dream match in the works?
Starting with the Horsewomen currently residing in NXT, Duke and Shafir are reportedly on the fast track to stardom (not the promotion) largely due to their association in the Horsewomen feud. This is also thanks, however, to their supposedly incredible progress since joining the company. Duke, in particular, is noted as being way ahead of where WWE thought she would be and Shafir is hot on her heels.
There was talk earlier in the year of the Horsewomen vs. Horsewomen match taking place at Surviver Series in November. This is incredibly unlikely, however, with Flair and Lynch in a heated feud on SmackDown Live as well as the inexperience of Duke and Shafir which was noted by Meltzer. Admittedly, that didn't stop Rousey but at best it is still unlikely.
WWE Women's Champion Becky Lynch receives custom title plates
In regards to the Rousey vs. Flair angle for next year's WrestleMania, which has been pitched as the best of MMA vs. the best of professional wrestling, the current status of the match is supposedly not as much of a lock as once thought although it is definitely still being considered. There is no more word, however, on the card placing of this match or if it could potentially main event the show.