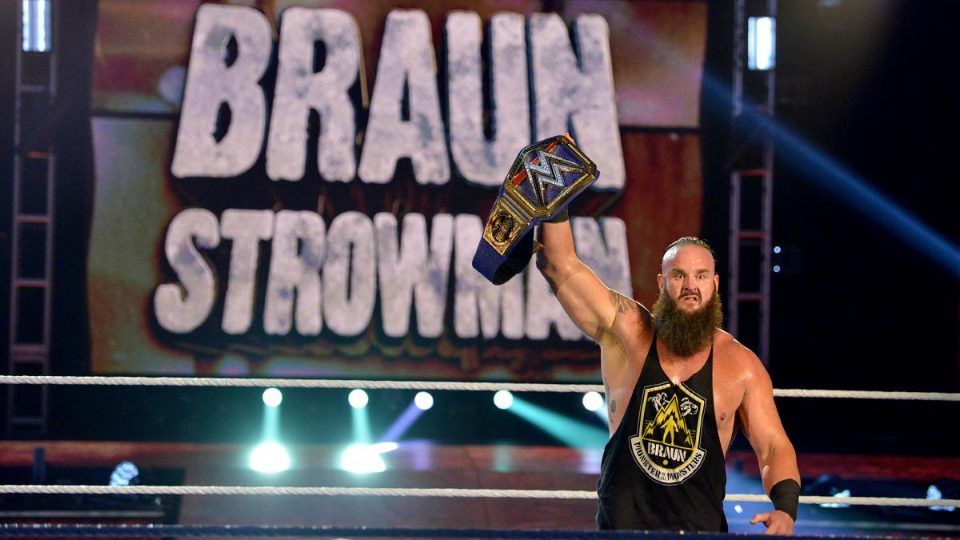 Sportskeeda's Tom Colohue is reporting there are "dissenting voices" on whether Braun Strowman is the right person to be leading the way on SmackDown. He even states Strowman lucked into his title run.
Strowman was a replacement for Roman Reigns and eventually won the Universal Title by defeating Goldberg. Obviously, Roman Reigns was supposed to be the guy, but he is staying at home for health reasons related to COVID-19.
However, Strowman was seemingly the only guy WWE had to turn to. I guess that Daniel Bryan guy wasn't an option.
Here's what Colohue had to say:
"As regards to Strowman, he was the right guy at the right time, but he lucked into this Championship. This was never the plan. Unfortunately for Braun, there is a lot of dissenting voices backstage that aren't necessarily in his corner. There is a lot of debate almost constantly to whether Strowman is the right guy, but the top-level on SmackDown is it's so bare at the moment. What I think we're going to see, is if the Fiend loses, then the Fiend is probably going back to RAW, whereas if The Fiend wins, Roman Reigns is probably returning soon. As regards to Strowman, I'm not sure, and I think that's a bad sign."
Last week on SmackDown, Bray Wyatt returned as the Cult Leader version of his Wyatt Family Character. With WWE changing the name of Extreme Rules, it seems we are likely to get a cinematic match between Wyatt and Strowman.
This could be a way to delay the feud and eventually allowing The Fiend to be the face of Wyatt that defeats Strowman. Or, as Colohue states, it could be a way to push The Fiend to Raw. The second seems highly unlikely given SmackDown has just traded Dolph Ziggler and Robert Roode.
Putting the title back on The Fiend sets up a heel/face dynamic for whenever Reigns chooses to return.