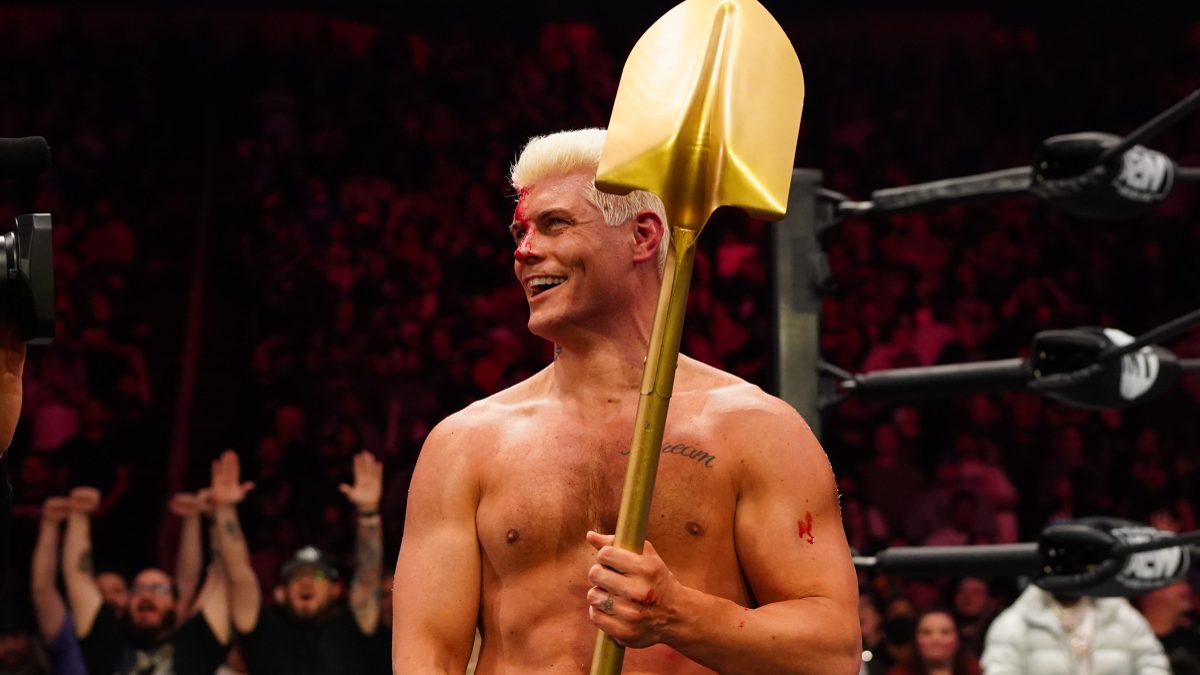 There has reportedly been talk backstage in WWE about the possibility of free agent Cody Rhodes signing with the company.
Rhodes' AEW contract expired at the end of 2021, and he has still yet to re-sign, and there are rumors going around about him in both locker rooms.
Speaking on Wrestling Observer Radio today, Dave Meltzer said:
"He still has not signed (with AEW), and originally when he hadn't signed, it just seemed like one of those things, but now here we are – we're in mid-February, the contract was up at the end of December, or maybe January 1.

"But yes, a lot of talk about Cody Rhodes, and it is probably best said that… before, I would say that there was minimal possibility that he wasn't gonna sign (with AEW), but I would not say that now. I think there's a lot of people that think that it is up in the air of what is going to happen next. So he's a big name free agent right now.

"There are conceivably other shows. He's gonna make money either way. It's the same thing that I've told other guys. It's like, really, you've got no bad decisions. You've got two choices of good decisions, and in his case, that's the situation.

"At this point, I'm presuming that I'm not gonna hear from him until the decision's made and he wants it out. He's got two shows on WarnerMedia, he's got Rhodes To The Top and he's got Go Big Show which is filming. And Rhodes To The Top was renewed for a second season, so that is a good reason to stay with the WarnerMedia family.

"But at the same time, he has not signed, and in WWE, they thought that there was a good chance, or a chance, something. It was definitely something that was talked about today in certain circles – about the potential of something happening there."

If you use this transcription or any portion of it please credit WrestleTalk.com and link to this page
Meltzer went on to say that WWE looks to be interested in bringing in an AEW original to make a statement because so many big names are going the other direction, but most of them still have at least a year on their contracts. Rhodes is obviously the exception to that.
There was a lot of talk about backstage heat on Cody Rhodes in AEW last year and even still at the start of this year, so… who knows.
This is going to be a very interesting story to follow to say the least, and we will of course provide you with any updates as they become available.
To make sure you stay updated with all the latest wrestling news, add WrestleTalk.com to your Google Discover feed and follow us on Twitter!