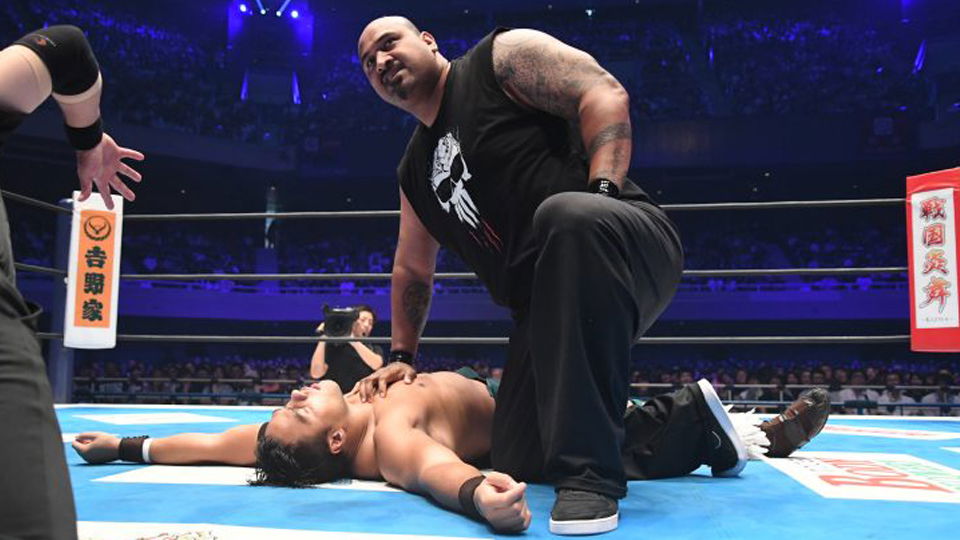 https://www.youtube.com/watch?v=XsC3D5Ka8i8
On April 6, 2014 at Invasion Attack, AJ Styles made his return to New Japan Pro Wrestling by violently attacking then IWGP Heavyweight Champion Kazuchika Okada after his match.
The Phenomenal One revealed himself as the newest member of the Bullet Club, but apparently not many of the BC members were fond of Styles being apart of the group at first. At least according to Bad Luck Fale in his interview with NJPW:
"AJ was a few months after. There was a little bit of animosity at first, about him coming in and being the leader of what we had started, y'know. We were bitter but we accepted it. But the best thing that happened was when he came in, won the (IWGP) belt, and nobody knows this story, but we came back to the hotel and he got all of us in a huddle. And he said 'I know I've come in as an outsider, but I'm here to try and make things work with everyone.' He just addressed the elephant in the room."
"From that night forward … Look, nobody decided there was a leader. That's why the Bullet Club worked, because nobody pegged themselves as 'I'm the leader, I'm the leader'. Because when you become like that, it becomes about the one guy and not the group. So to AJ's credit he never called himself the leader. That way we were all on the same level. So if someone had a push, everybody supported them. Everybody would be there to say 'this guy's the best wrestler in the world', and we could all rely on the same support.

That's why is to us as the OGs, it all fell apart when Kenny (Omega) took the helm. (The Elite) took it somewhere else and it felt like we weren't part of the narrative anymore. It was so different to what we had started. So that's why during the G1 we started taking things back to where they were."
A original bullet club member since it first began back in 2013, "The Underboss" talked about his history in the Bullet Club faction, expressed his surprise over the long success the club has seen, what he thought about Prince Devitt (WWE's Finn Balor), The Young Bucks, and much more at NJPW.
Let us know your comments below or on Twitter. You can also join us on Discord to chat with other like-minded fans, Oli Davis, Luke Owen and the WrestleTalk staff!