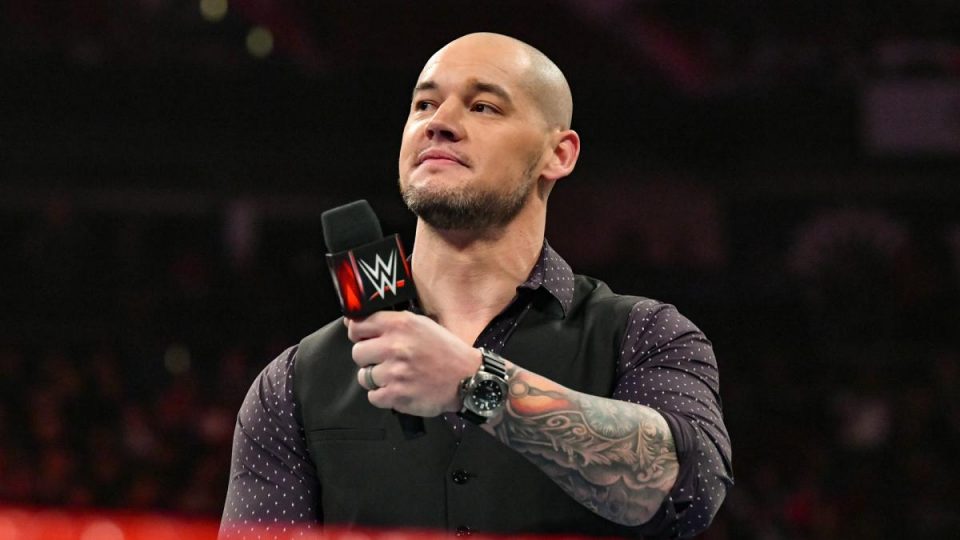 Even Baron Corbin isn't watching NXT at the moment. Instead he's watching AEW Dynamite and complaining about it a lot.
For whatever reason, Corbin took it upon himself to give his unique take on last night's show opening tag match between Kenny Omega & Adam Page, The Young Bucks, Santana & Ortiz and Best Friends.
It's fair to say that Baron didn't like the match very much.
Winner gets a title shot so…..forget covers, everybody get pops, spot spot spot dive dive dive spot spot spot spot dive dive dive dive spot dive spot dive spot group spot group spot dive, get your shit in, neck beards "this is awesome" pic.twitter.com/E6X4zg7s3d

— THE KING (@BaronCorbinWWE) 16 January 2020

Clearly there weren't enough chin-locks or dog food in the match for Corbin's liking.
While it's not to everyone's taste, this is one of the first times a WWE superstar has openly mocked AEW, and while we understand Corbin's character is that of a heel, it is an unusual move to do it so openly.
That's not to say AEW doesn't mention WWE and take shots now and then, so it's definitely not a one way thing. We'll have to see whether anyone from AEW has anything to respond to Corbin in the next couple of days.