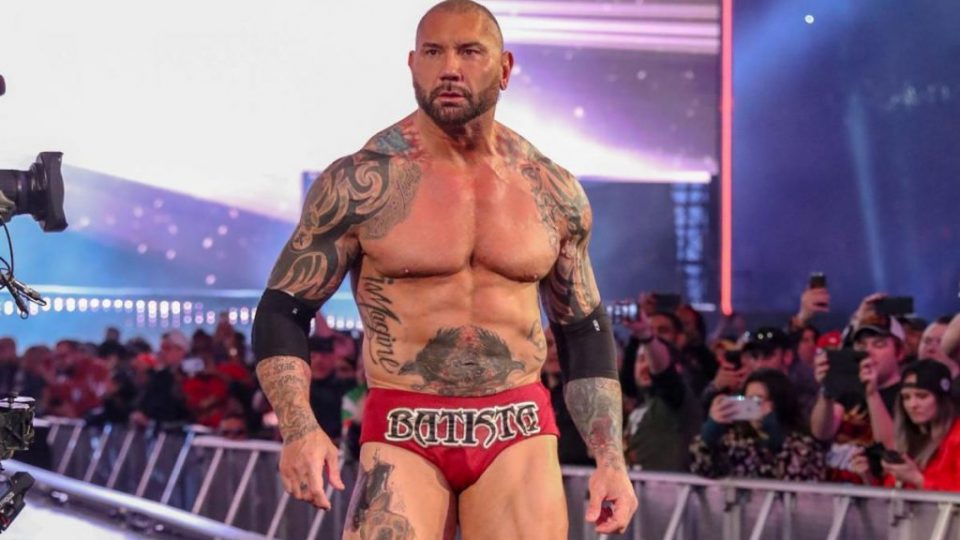 WWE Hall of Famer and six-time World Champion Batista has shared a message on his 52nd birthday and shown off his insane physique.
Taking to Instagram, Batista posted some shirtless selfies along with a reflective birthday message.
He wrote:
I'm 52 today so I figured I'd post some gratuitous shirtless shots for posterity. I'm expecting everything on my body to start sagging any moment now…It's a constant struggle. I've given up on above the neck but thankfully everything below the waist is holding strong and functioning properly. For now! Counting the days on that as well. Anyway without further adieu I present to you "Douchey Shirtless Selfies #52" … and on a serious note I thank god every day that I'm in good health and I've lived to be another year older. Especially this year. Being the best me I can be. Peace,love and cheers to better days ahead. #DreamChaser
View this post on Instagram
What are your thoughts on the above story? Let us know in the comments on Twitter or Facebook.