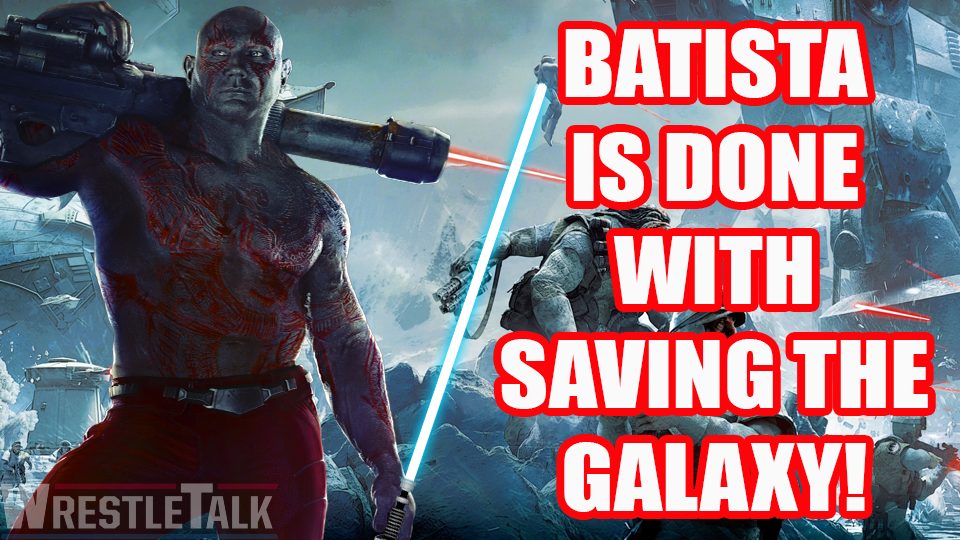 While promoting his new film Final Score in London, Batista surprisingly confirmed that he was turned down for a role in Star Wars multiple times. The Avengers, Blade Runner, and James Bond alum told Flickering Myth that his intergalactic dream has still avoided him.
"I've actually auditioned for a couple of Star Wars [movies] and they've turned me down. It was always a dream of mine to be in a Star Wars film. I can't say I'm the biggest fan of the latest installments. I particularly loved Rogue One. I thought it was a really great film and I love that they went a little bit dark with it. I thought it was really interesting."
https://www.youtube.com/watch?v=z7HTRM77stg
Batista has made his feelings on Disney, the company that owns the Star Wars franchise, known recently. The former World Heavyweight Champion put his loyalty to ousted director James Gunn above the company. However, as any Star Wars auditions would have taken place before Gunn's firing, Batista's denial cannot be attributed to workplace politics.
That being said, there are at least two more trilogies planned for release in the coming years, so we might still have a chance to see Darth Drax the Destroyer.
Batista did not say what specific roles he auditioned for. He could certainly have made a good Baze Malbus, Rogue One's muscular sentinel-type character. DJ, The Last Jedi's scoundrel, could have also been a good fit if that role did not go to Benicio Del Toro.
Related Content:
What role would you have liked to see Batista play? Do you think he has a future in Disney after James Gunn's firing? Let us know on WrestleTalk's Twitter here or on my Twitter here. You can also join us on Discord to chat with Luke, Oli, and the entire WrestleTalk team and fans here!