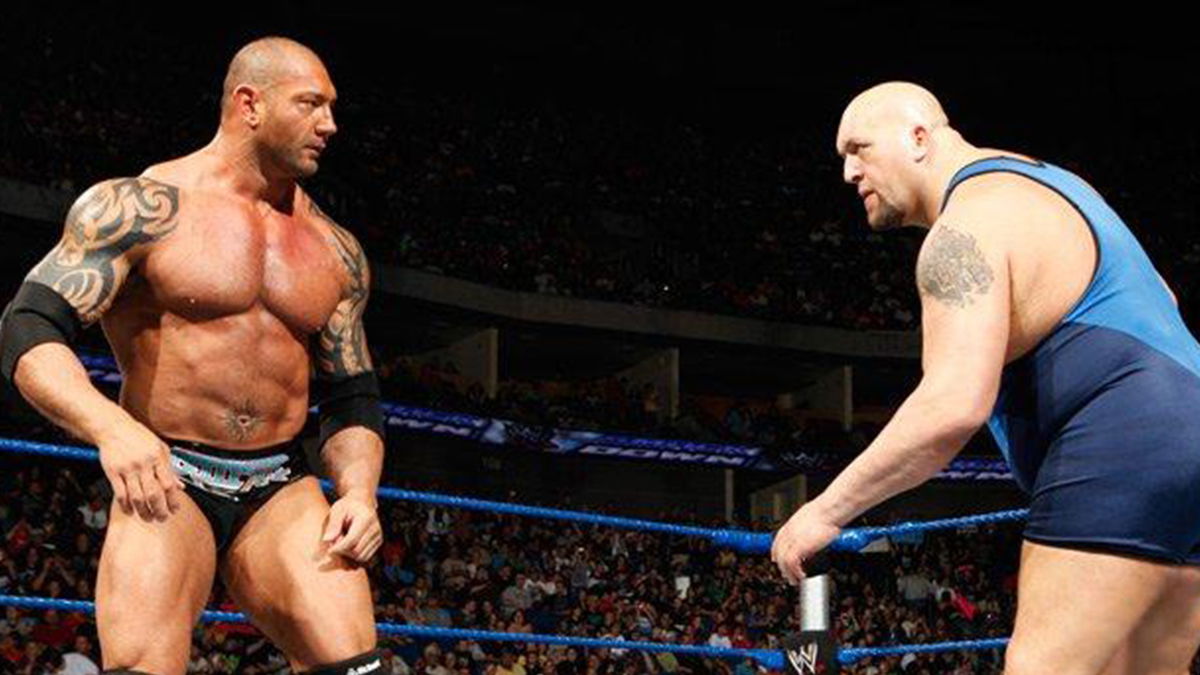 If you are stuck in a zombie apocalypse, a group of wrestlers might not be a bad gang to have. Especially if you have Batista leading the pack.
He was recently asked about the crew he would bring along in a real zombie apocalypse by ComingSoon.net while promoting Army of the Dead. However, he did note he would bring 'Big Show' Paul Wight along so he could be sacrificed. Here if the quote:
"All right. So five right off the top of my head, I'm bringing Titus. He's my number one guy. He's my right-hand man. I'm bringing MVP. He's my dude. He's my soldier like that dude is, you know, he's definitely coming with me 'cause he's got everything that you need. I'm bringing Rey Mysterio because I believe Rey can do things that a lot of human beings are unable to do. I'm bringing Undertaker. 'Cause Undertaker's just a badass. I know we can depend on that dude.

I'm also going to bring Big Show because if we need to sacrifice someone for zombies because obviously, you know, Big Show's the guy. They will spend like days eating that guy. So we don't have to worry about [it]. We know we got days to move around without zombies chasing us, 'cause they're going to be busy eating Big Show."
Batista stars in Army of the Dead, which is set for release in theatres on May 14 and on Netflix on May 21.
What are your thoughts on the above story? Let us know in the comments on Twitter or Facebook.