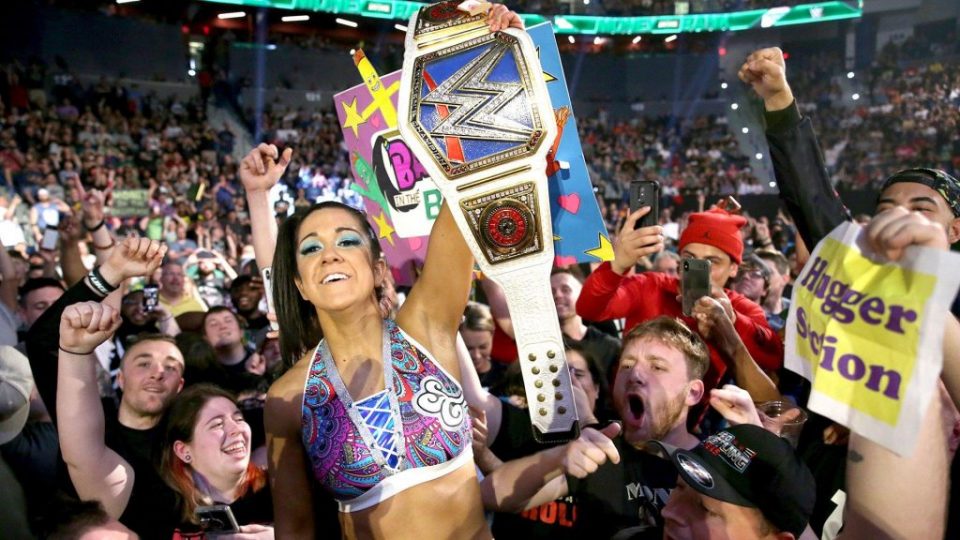 This past week we have seen four first round matches of the 2019 WWE King of the Ring Tournament, with the eventual winner going on to win a plastic crown and sceptre.
The tournament, as the title suggests, is for all male wrestlers with the closest thing to a lady being Zelina Vega in Andrade's corner.
So what about a Queen of the Ring tournament? Well, SmackDown Womene's Champion Bayley certainly thinks there should be one, saying as much on the KSFY Morning Show in a recent interview.
"When you're a fan like me who has watched for years, it was something that was taken away. It was like, 'Dang. That was one of the coolest shows.' There's so much pressure on all the guys. There's so much history to it. The fact that they brought it back is a dream come true for a lot of those guys."

"We kinda want a Queen of the Ring. If you guys could make that happen, I would love that."
WWE held the Mae Young Classic in both 2017 and 2018, with Kairi Sane and Toni Storm winning respectively. Storm is now the NXT UK Women's Champion, and Sane is doing nothing on SmackDown, so it's one you really want to win.
It's something that should happen, and that is bound to happen as WWE continues to pretend to care about women's wrestling.
Would you like to see a Queen of the Ring tournament? Let us know in the comments.