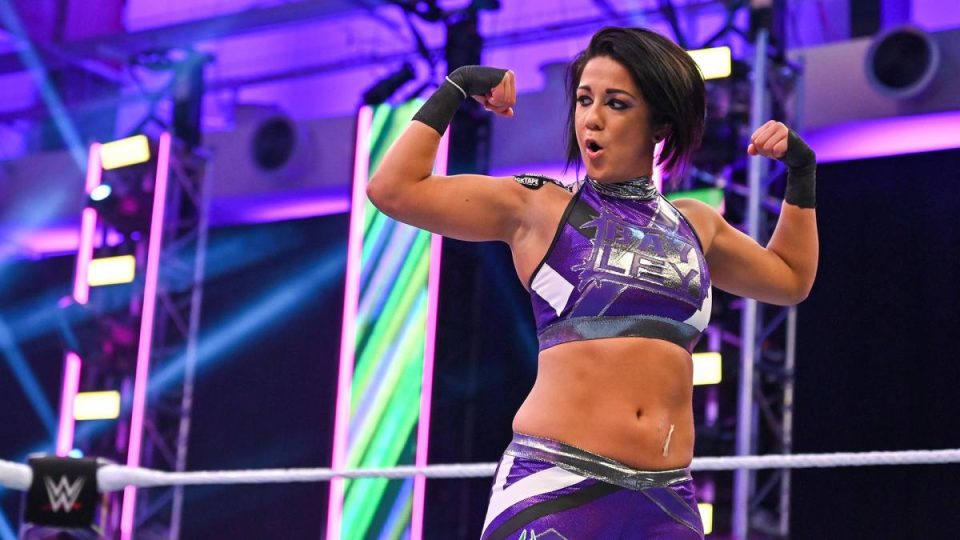 Wrestling can have a major influence on people. One of those people is current SmackDown star Bayley who recently revealed that former WWE star AJ Lee once changed her life.
While speaking on After The Bell, Bayley spoke about how AJ taught her that it is okay to be herself. Here is the quote, courtesy of Wrestling Inc.:
"Obviously I can't name all the women that have helped us, but I always have to give credit to AJ [Lee]. She changed my life when she just said it's okay to be myself. Her whole thing was stay weird and be yourself and she dressed how she wanted to and it inspired so many girls. There's a lot of women that people don't even realize have made this all possible."
Bayley has been on the WWE main roster since 2016. Since then she was won every championship available for her to win. Most recently, she held the SmackDown Women's Championship for over a year before losing the title to the current champion Sasha Banks.
AJ Lee was the longest-reigning Divas Champion in history until her record was broken by Nikki Bella in 2015.
What are your thoughts on the above story? Let us know in the comments on Twitter or Facebook.