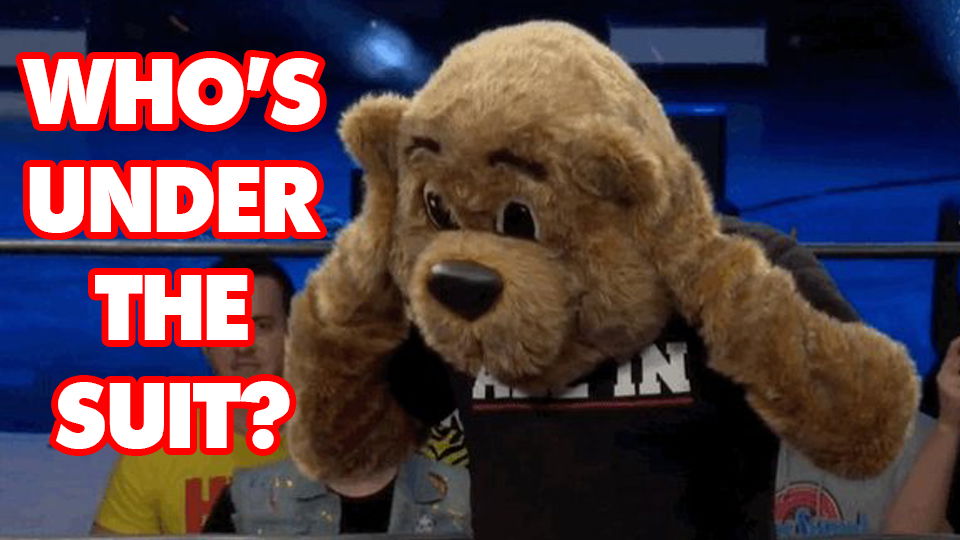 Cody had a Grudge Match last night at Ring of Honor's 16th Anniversary show against Matt Taven. The rest of the Kingdom had taken out the Young Bucks earlier in the evening to ensure Rhodes would have to go solo. Instead of the Bucks, the former ROH Champion showed up with wife Brandi Rhodes and Bury the Drug Free Bear (Bury the Bear also accompanied Mandy and Cody at Manhattan Mayhem).
He's coming…

BURY is coming to #BeingTheElite pic.twitter.com/NpGMezo7oj

— Cody Rhodes (@CodyRhodes) February 7, 2018
Bury the Bear was supportive throughout the match, cheering Rhodes on and distracting Taven.
Taven tried to get under Rhodes' skin by trying to get Brandi's attention, making Stardust impressions and throwing insults here and there, whilst also involving the rest of the Kingdom. Despite Taven's efforts, Cody still won by pinfall and celebrated in the ring with wife Brandi and Bury the Bear.
https://www.youtube.com/watch?v=saRmr2yyKF8
Cody invited Bury the Bear into the ring, only for the bear to bite back. Ouch! 
Bury shoved Cody and revealed himself as none other than Kenny Omega, which received a monster pop from the ROH faithful. Omega then delivered the V-trigger to Cody knocking him out. 
https://twitter.com/totaldivaseps/status/972321332095569920
https://twitter.com/totaldivaseps/status/972321765291646976
Brandi then got on Omega's and gave him an unwanted kiss, which was stated as a message to Kenny for choosing the Golden Lovers (His bromance tag team with Kota Ibushi) over the Bullet Club.
https://twitter.com/totaldivaseps/status/972322386803650561
This whole issue started when Cody attempted to dethrone Omega as the Bullet Club leader right after Wrestle Kingdom 12, but got more personal when Cody started targeting Kenny's relationship with his Ibushi.
They will settle their grudge at Supercard of Honor XII in New Orleans on the April 7.
For Tickets: click here