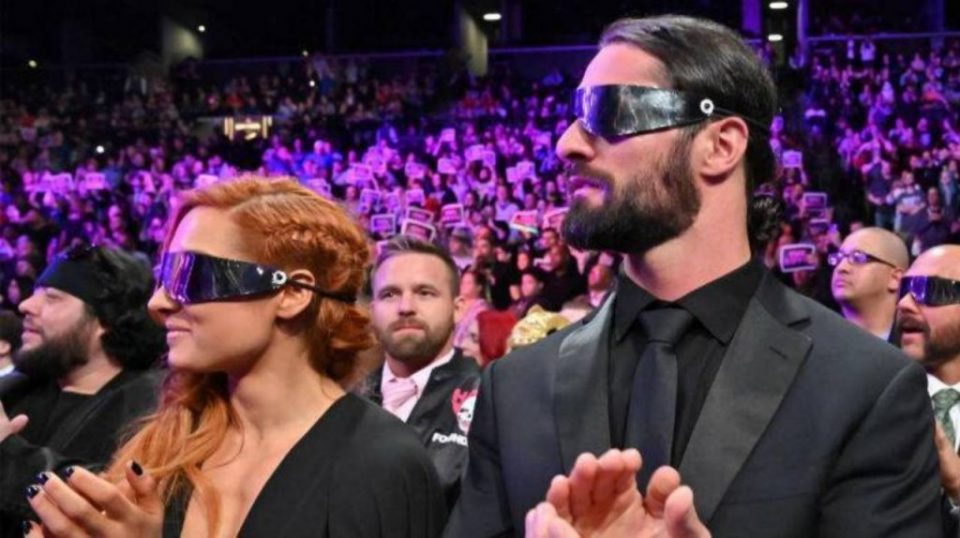 What happens when the WWE Universal Champion Seth Rollins starts dating the WWE Raw and SmackDown Women's Champion Becky Lynch? Other than happiness for both parties, you have yourself WWE's newest power couple.
There were reports recently that the pair had started dating, but these were unconfirmed until now, after Becky made it rather obvious on Twitter while bantering with Beth Phoenix.
Yeah, no, you're right, Edgester. They want me to be nicer on social and I forgot. On this day, I see clearly.
Everything has come to life. Pals?

— The Man (@BeckyLynchWWE) May 12, 2019
After Lynch started bringing Edge into it, Beth asked Becky whether they were "involving our men now".
I'll ask him….. @WWERollins ? https://t.co/RL6WjU4UbH

— The Man (@BeckyLynchWWE) May 12, 2019
How saucy.
Love is in the air in WWE, and you can find out just how much below.
https://migration-stage.wrestletalk.com/features/every-real-life-wwe-couple-in-pictures/