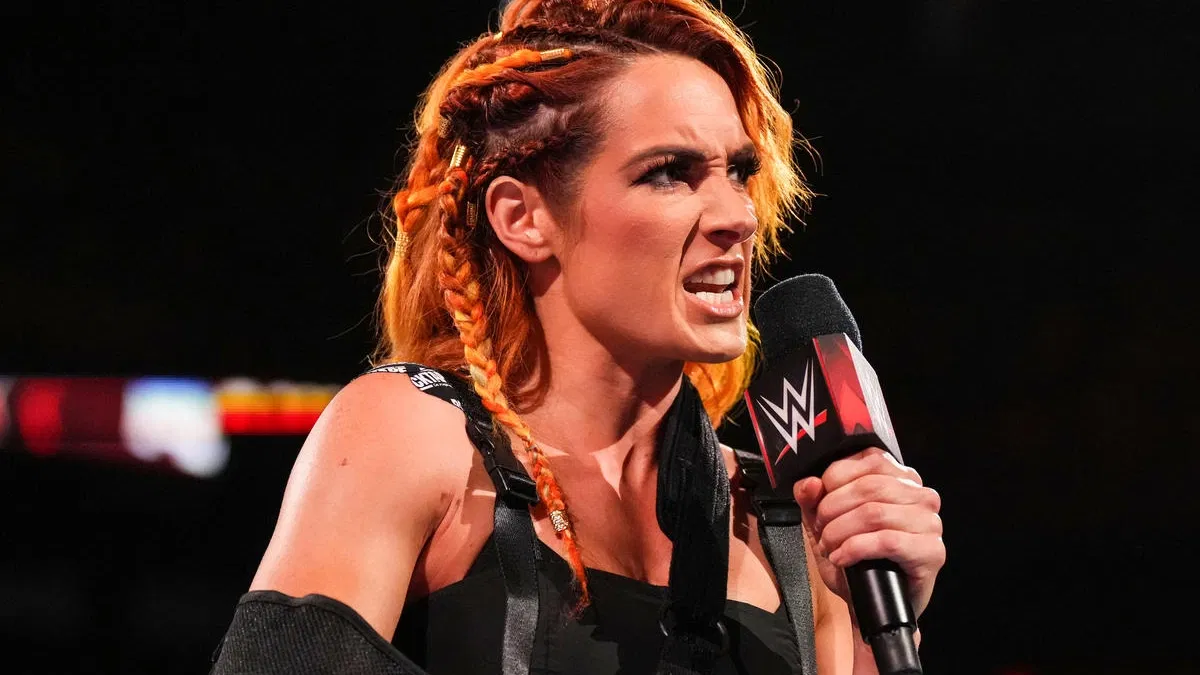 Becky Lynch has discussed the WWE creative process, revealing how much freedom she has with her segments and booking.
Lynch is often praised for her passionate promos,
During an Instagram livestream, Lynch noted that she, Rollins and other top stars get to help write their own promos.
Noting that she doesn't have to memorise scripts for her segments, Lynch said:
"Thankfully for me it's not like that and it's not like that for this guy (Seth Rollins) either. We get a promo and sometimes there'll be lines in it that you have to hit. They'll often be that the lines that you're like 'that doesn't sound like she would say that', but for the most part we've gotten to the point where we've gotten enough equity and we've gotten enough trust that, we get to write our own promos.

"It's usually a collaborative process where if I'm comfortable with my writer, (I'll go) 'well what do you think of this. I feel like it's gotta hit more and I think we could do more with this.' And a lot of the times they'll come up with a good line.

"It's collaborative that way when you've gotten that equity, but I think when you first come up (it's different). Like when I first came up, I was too scared to say anything out of turn. I was like 'oh these are the words on the page, I must say every single word exactly as it is.' Thankfully it's not like that anymore."
Lynch is currently out of action after suffering a shoulder injury at SummerSlam. She was written off TV on the August 1 edition of Raw. The former Raw Women's Champion has provided an update on her recovery, which you can read about right here.
For a list of every WWE star out of action with an injury, and their expected return dates, click here.
Transcription via SEScoops. 
If you're in the UK but didn't manage to get tickets to Clash at the Castle on September 3, WrestleTalk is hosting a watch party at The Joiner on Worship in Shoreditch, London, and we'd love for you to join us! Click here for more details.