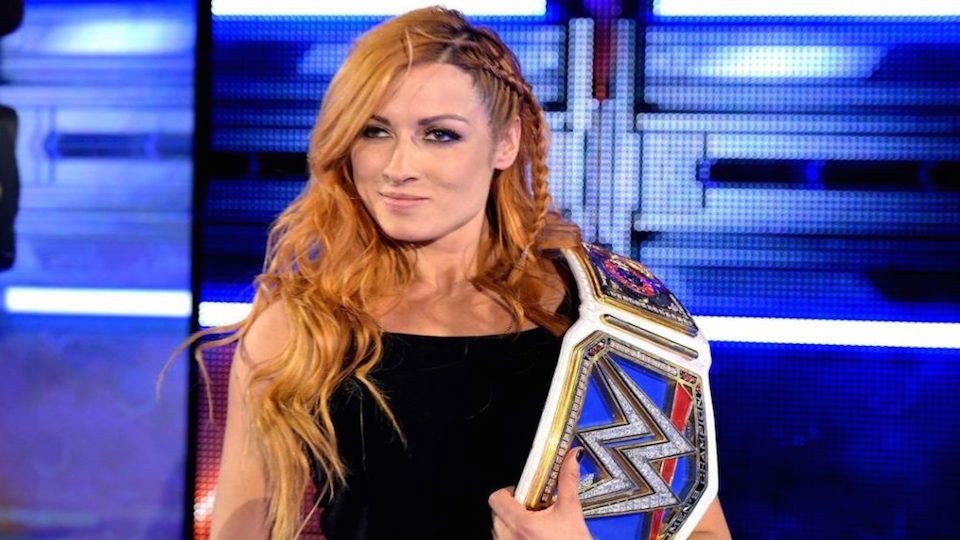 Becky Lynch has been in the midst of a feud with Charlotte Flair for the past couple of months. It all started when Lynch turned on Flair after a loss in a triple threat match for the SmackDown Live Women's Championship at SummerSlam. Since then, despite the best efforts of WWE Creative, they have been unable to get a negative reaction for Lynch.
Maybe they created too much sympathy for Lynch before the heel turn, Maybe it's the fault of a smart crowd wanting to cheer the heels and boo the faces, or maybe Lynch is just too good at what she does to deserve boos. The 'Irish Lasskicker' took part in a Q&A with the Baltimore Sun where she addressed the continued positive reactions.
"It's not concerning. They're reacting and they're entertained. They're enjoying the feud. It's just a matter of what side that they're on. Some people are on my side and some people are on Charlotte's side. I do see it on my Twitter feed and Instagram, that I'm getting a lot more hate as it goes on. But it's OK, I'm going after what I want. The people that are behind me, they'll stay behind me. The people that aren't, well that's fine. I'll just go ahead and succeed in spite of them."
When asked about the special connection she has with the crowd Lynch said:
"I think that's part of it. I think they know that I love them as well. I think that they know I love wrestling and I love this sport. I think they're fans because they love wrestling, right? So when they can see that passion mirrored, they appreciate that. It's also that I think I give off an energy anytime I meet fans. I hope I let them know how much I appreciate them. I think that's all part of it and I just feel very lucky."
Lynch defends the SmackDown Women's Championship against Charlotte Flair at WWE Evolution this Sunday in a Last Woman Standing match.
The full interview can be found here.
[totalpoll id="37028″]
Do you think that crowds cheering Becky Lynch is a problem? Let us know on Twitter, Discord, or in the comments below today!