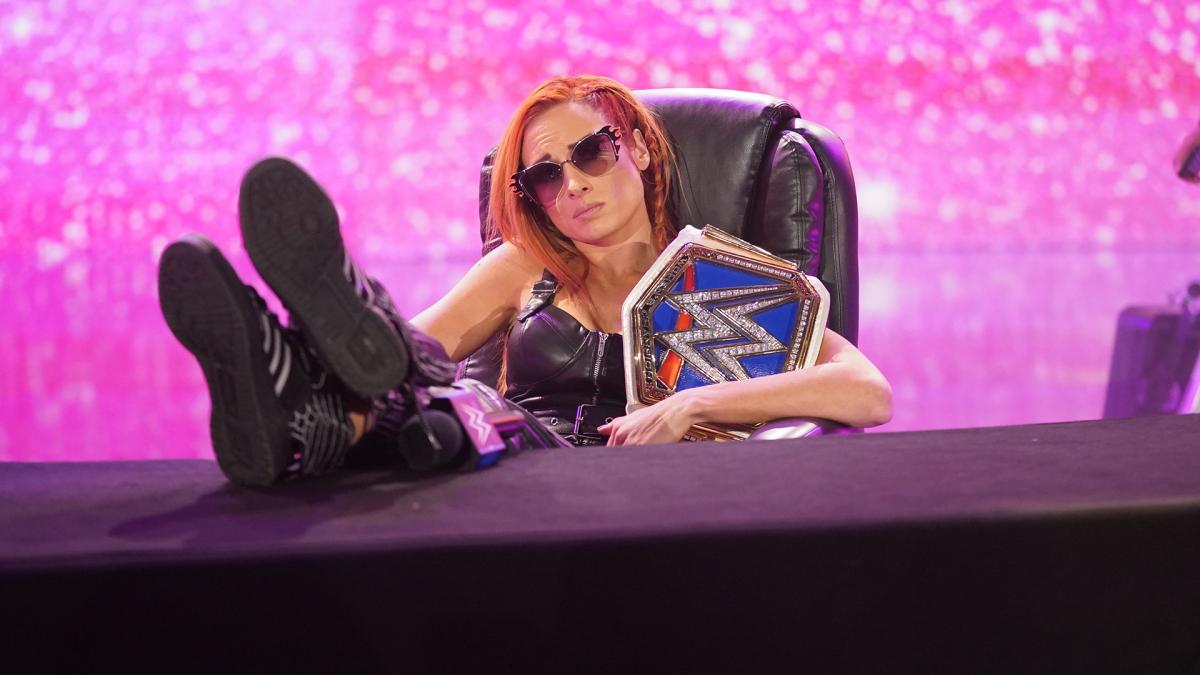 When Becky Lynch took over the wrestling world in 2018, she became one of the most popular stars in modern history, mainly due to her incredible social media game, coming at anyone who dared cross The Man, most memorably Ronda Rousey.
Becky recently spoke to Bleacher Report, where she was hyping up her match against Charlotte Flair at tonight's Survivor Series show, when she spoke about how much she, ironically, resents social media.
Becky said:
"We have a live microphone on us 24/7 and sometimes it can be used for bad and sometimes it can be used to hype something and show more disdain when we're coming to a big match. I, ironically, hate social media. I think it's stupid, but I think it has a purpose and that purpose can be used for our work. I don't think people need to see me brushing my teeth in the morning, but I think people can see how I feel about an opponent and my stories going forward.

"You made a good point about fans and how they can interact and follow you and I think that's awesome. That is great. But one thing we see with social media … I like to use it for wrestling purposes and further a storyline. I think there's so much — for people's mental health, I think it can be bad. I think it can be detrimental. I think people compare themselves to each other. It gives people an outlet to be constantly angry about things, and I don't think that's good for the world. That's Rebecca Quinn's philosophy on social media."
It's ironic for Becky to hate something she is so good at. That would be like me hating writing articles for this website, or hating making awful jokes.
To make sure you stay updated with all the latest wrestling news, add WrestleTalk.com to your Google Discover feed and follow us on Twitter!