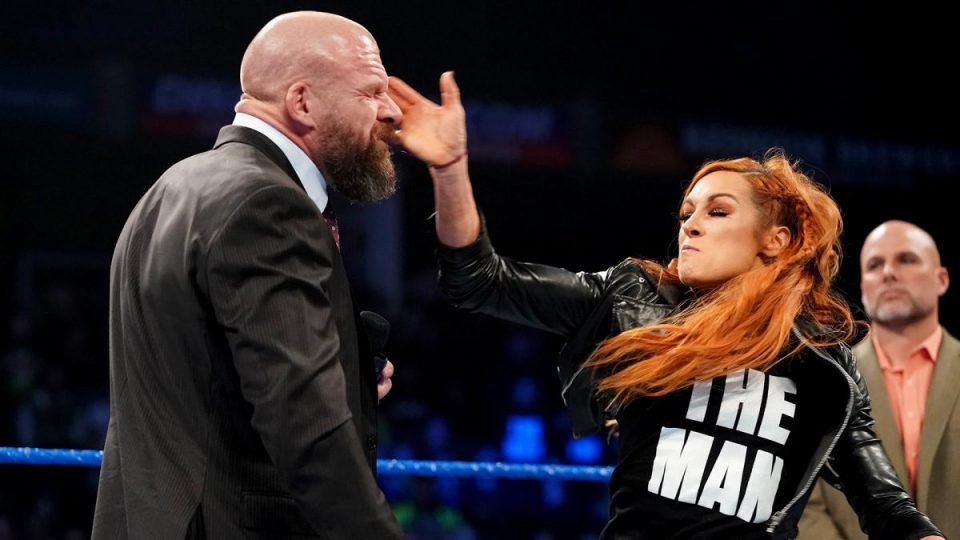 If you watched Monday's episode of Raw, you'll know that Becky Lynch attacked Stephanie McMahon after the daughter of the chairman suspended her for refusing to see a doctor for her (kayfabe) knee injury.
Becky, who clearly hasn't looked up what suspension means, also turned up on SmackDown Live last night, interrupting a Charlotte Flair Promo.
This brought out Triple H, who cut a very heel promo on Becky, telling her that she's a coward who is faking an injury just to avoid taking on Ronda Rousey at WrestleMania because she's scared. Well, that went well for him…
Next week I'm hoping for a gauntlet match with Becky Lynch taking on every single McMahon family member. When she locks Linda and Shane's kids in the Disarm-Her the crowd will go nuts.