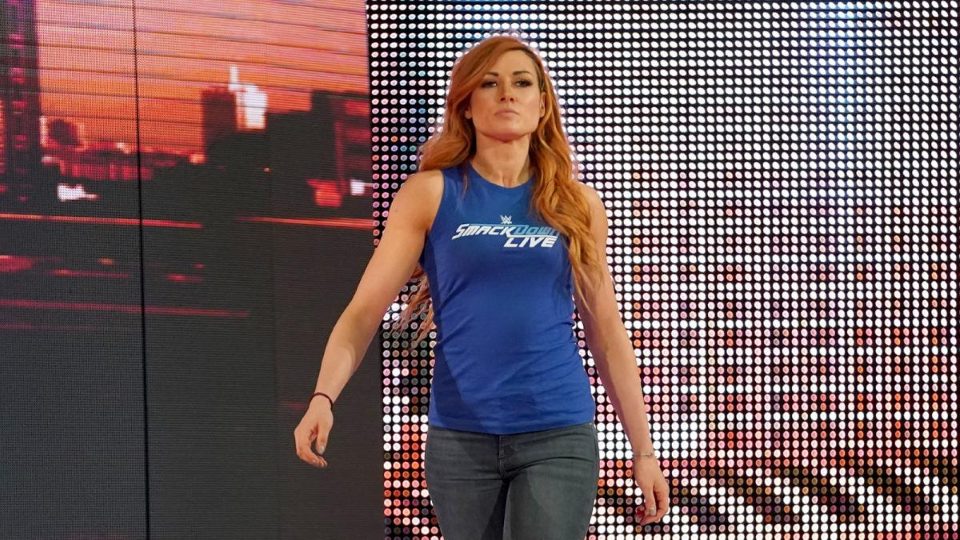 Despite being advertised to defend her WWE SmackDown Women's Championship against both Charlotte Flair and Asuka in a TLC Triple Threat match at the TLC pay-per-view, 'The Man' Becky Lynch has not yet been cleared for in-ring competition, as per the Wrestling Observer Newsletter.
Lynch suffered a concussion and a nasal fracture at the hands of Nia Jax on the final episode of Raw before Survivor Series, at which she was set to face Ronda Rousey in one of the most anticipated matches of 2018.
Lynch missed out on that, and hasn't competed on house shows since, and the Observer details that despite being cleared from the concussion, she hasn't yet been for the nasal fracture:
"The reason Lynch hasn't worked house shows or done anything physical on television is that she also hasn't been cleared as of press time. She was cleared from the concussion, but not from the nasal fracture. Concussions are the tricky ones, as you can't predict clearance time, but for a broken nose, you can predict it better and the expectation would seem to be that they expect her cleared within the next 11 days. She has limited clearance at this point, so has been on television but was not allowed to be involved in any physical contact this week."
It is  interesting to note that despite this, Lynch was part of a tag team match at the Tribute to the Troops tapings this past week, but it is understood she played a limited roll so as not to aggravate or worsen the injury.
She is, of course, still on top form on the Twitter machine though:
Because I've owned Charlotte for so long, she just naturally bows when she sees me coming these days. pic.twitter.com/l3SlWd7ODI

— The Man (@BeckyLynchWWE) December 5, 2018
We love you, Becky.