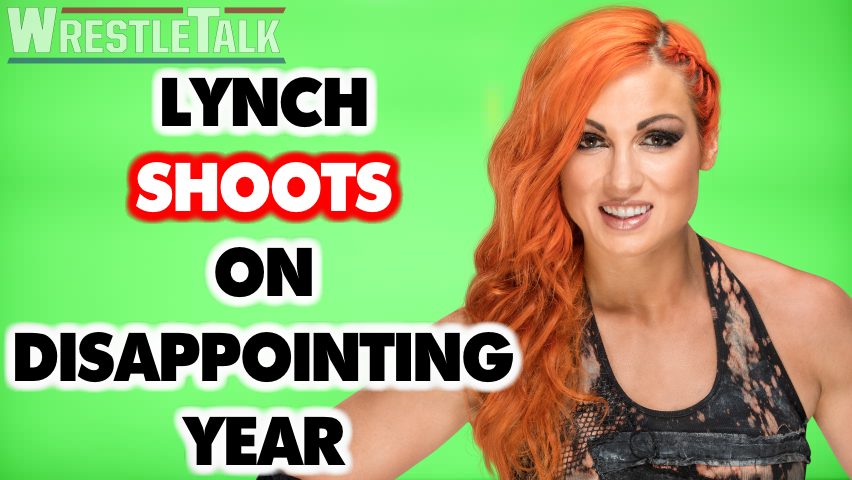 To listen to her crowd reactions and see the quality of her matches, one would expect Becky Lynch to be among the most successful women in WWE right now. Sadly, that just is not the case. As we know about WWE, crowd reactions and good match quality don't always equal opportunities.
As one of NXT's Four Horsewomen, along with colleagues Charlotte Flair, Sasha Banks, and Bayley, Lynch entered the main roster in 2015 with huge potential. In time, her 'straight fire' charisma, steampunk-inspired look, and good matches made her one of the most popular babyfaces in the company.
A rare commodity in WWE these days, she is over with both children and adults, men and women. Yet, as she revealed in Lilian Garcia's Chasing Glory podcast, Becky hasn't been seeing the best of times lately. And, even though she participated in things like the first Women's Royal Rumble, she was unhappy with her career in 2017.
As transcribed by WrestlingInc, Lynch tells Garcia:
"I mean, this year has been a mixed bag because I did a lot of great things… We've had the first ever Women's Royal Rumble and Women's WrestleMania Battle Royal, so there's some great points there… I know I won't look at 2017 as my most successful year. I wasn't on television and featured in storylines as much as I would like to be."
Soon after WWE's brand split, Becky became the inaugural SmackDown Live Women's Champion. However, as we would see the rise of Alexa Bliss and continued success of Charlotte Flair, it seems to have gone all downhill for Becky from that point on. Now, showing the sign of any great champion, the woman they call 'Becky Balboa' says she is not satisfied with her current slump, stating:
"Okay, that may not be what I wanted, but how can we kick down the door and make sure that 2018 is going to be better and bigger?"
We hope to see more from one of WWE's most popular superstars, Lynch, in 2018.
Do you feel Becky has been booked poorly or underutilized by WWE of late? Let us know in the comments below or on Twitter here!