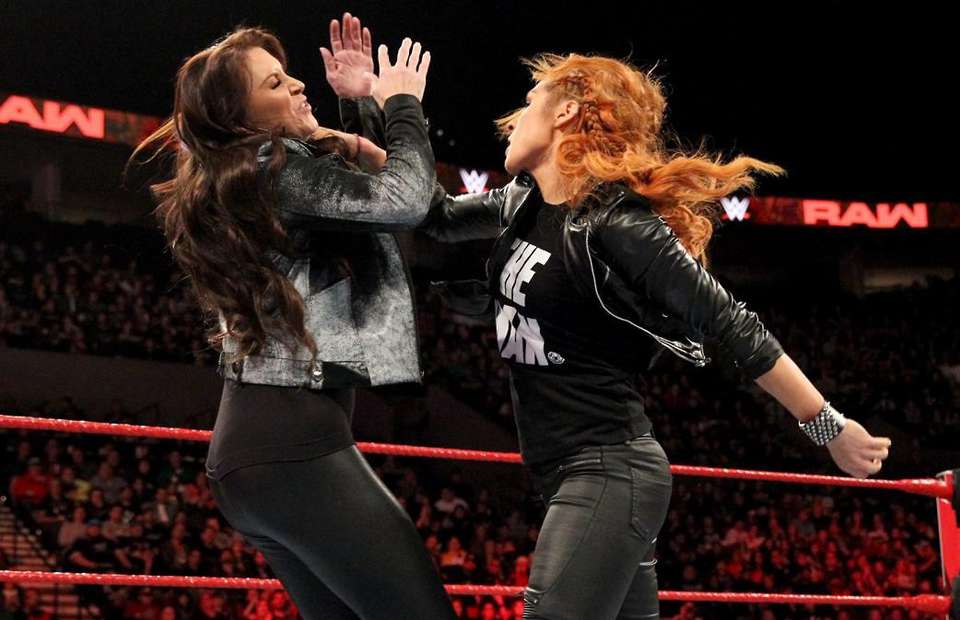 Becky Lynch has been invited to Raw by the entire McMahon family, a week after she attacked both Stephanie and Triple H on Raw and SmackDown Live respectively.
WWE announced the invitation on their Twitter account, but it did not specify which members of the family will be present.
In the wake of her controversial actions, #TheMan @BeckyLynchWWE has been invited back to #RAW by the McMahon Family. https://t.co/8Sf95boUD4

— WWE (@WWE) February 9, 2019

Presumably it'll be Vince, Stephanie and Triple H at the very least, but Shane could make an appearance as an "authority figure" on Becky's brand. Linda probably won't be there, and the kids will be in bed.
Becky's issue with the McMahon Family and their issue with her is that she is refusing to speak to a doctor about her storyline knee injury, and so she was suspended by Stephanie on last week's Raw.
Becky attacked Stephanie, and then slapped Triple H in the face the next night on SmackDown Live after he suggested that she was scared of facing Ronda and was faking the injury.
The main question that needs to be answered is what the consequences for Becky will be. Will they threaten to pull her from her WrestleMania match? Will they say she has to earn her spot by defeating someone else?
Whatever it is, it'll probably be the best segment of the night and it'll be well worth tuning in to Raw to see what happens.