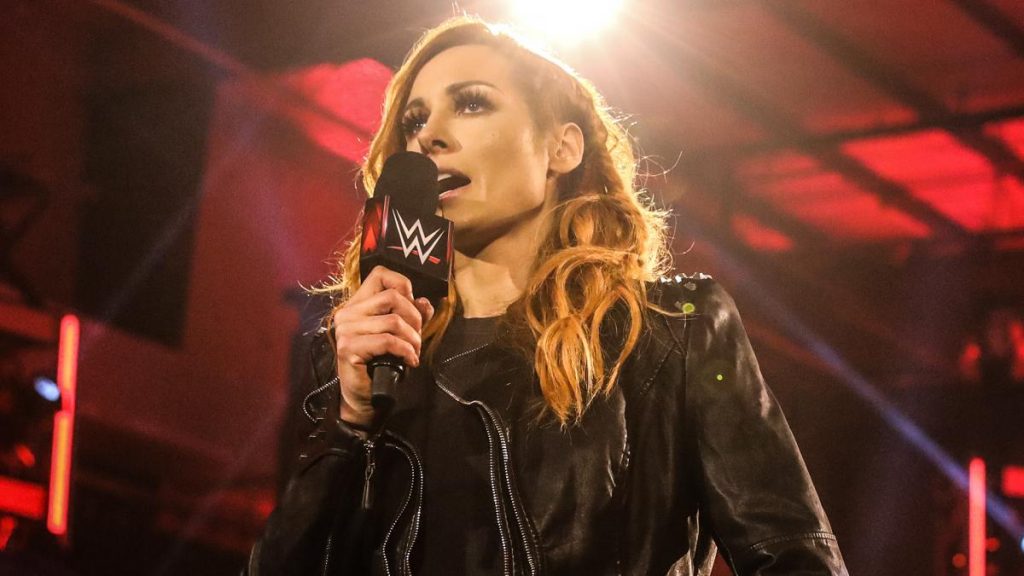 Last night on Raw, in one of the most real segments in recent WWE TV history, Becky Lynch vacated the Raw Women's Championship, a title she has held for over a year, after announcing that she is pregnant.
Becky announced on the show that Asuka, who had won Money in the Bank 24 hours prior, was the new Raw Women's Champion. Lynch said that the ladder match was actually for her title.
Speaking to People about her exciting news, Becky revealed that despite always wanting to be a mother, she questioned if she was ever going to be able to:
"I've always, always wanted kids. I'm just so career-focused that it became one of those things that, when you're chasing a dream for so long, I always wondered, 'Am I going to get around to it? Is it going to happen for me?'

"When we got together, things started to look a lot clearer and I knew he was the person that I wanted to have kids with — that this was going to happen and it was just a matter of when. Seth is one of the smartest people I know. He's just got an insane work ethic, insane integrity and he is the most generous, kindhearted person. He's very, very focused on what the right thing to do is and always looking to grow and correct himself and be better so he can be the best person for me, and now, the best father."
During the interview, Becky revealed that her baby is due to be born in December, and also revealed when she found out she was pregnant:
"I took the first one wrong. Then I took a few more tests until I got a digital one that just said the word 'Pregnant.' I was with Seth at the time and he just threw his hands up in the air, all excited!"
Everyone at WrestleTalk would like to say a massive congratulations to both Becky and Seth and wish them the best for the future.