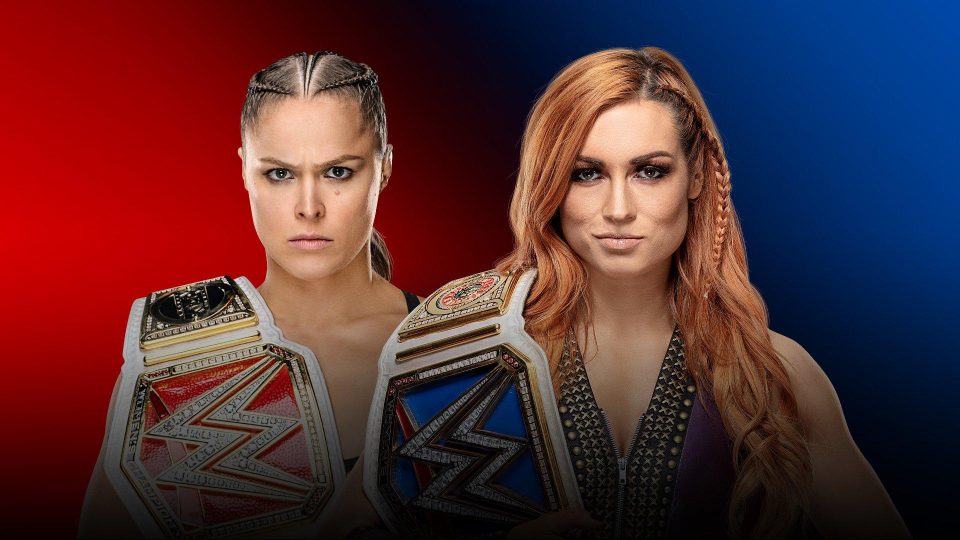 Getting injured is, for the most part, a real pain. However, there are rare occasions when an injury can be the best thing that ever happened to a wrestler. Take Becky Lynch for example.
Sure, she was about to face Ronda Rousey in arguably the biggest match of her career at Survivor Series, but the broken nose and concussion caused by a Nia Jax punch has caused those plans to be cancelled.
But fear not, as Dave Meltzer of the wrestling observer newsletter is reporting that, following a meeting between Rousey and Vince McMahon, the plan is now for Rousey vs. Lynch to headline WrestleMania 35.
Melzter wrote: "Right now the plan is for Ronda Rousey vs. Becky Lynch to headline WrestleMania…both Vince McMahon and Rousey decided that the best course of action was to do the match at WrestleMania. Rousey and Lynch immediately went at it hard on social media, even though Rousey's new opponent on the PPV is Charlotte Flair."
Now, excuse me while I wipe the drool from my mouth, because that sounds incredible.
The two biggest female stars in the company going one on one in the main event of WWE's biggest show of the year. Not only that, but it would be the first time women have headlined the show.
Hopefully neither woman sustains any more serious injuries before 'Mania that would rule them out of the show, because that would make me cry. A lot.