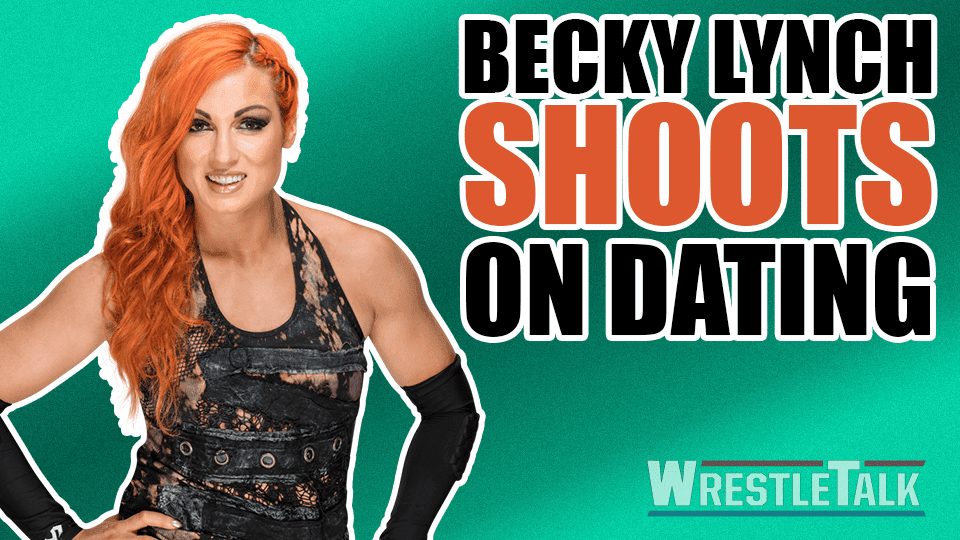 An upbeat Becky Lynch recently chatted about her personal life with 'Good Ol' JR on The Jim Ross Report. Ross complimented Lynch on her cheekbones and natural beauty. However, if any fellow wrestlers become mesmerized by her beauty, they will be sorely disappointed.
She expressed discomfort about mixing her personal and professional life in a quote courtesy of WrestlingInc:
"Do you know what? I think that's one thing, that again, I've always wanted especially because you're going to be around these people all the time. And, like, I would like to keep that separate from my own personal life and I feel like everyone ends up becoming like a family member. Do you know what I mean? Like, a brother or whatever and I just want to keep my work life so drama-free, so however I can do that, I can go in, not have any awkwardness with anybody, not have any fights.

"Everything's about the work."
There are relationships in the WWE that appear to be going strong such as Brie Bella and Daniel Bryan or The Miz and Maryse. Then, there are the relationships that collapsed like John Cena and Nikki Bella or Carmella and Big Cass (oh sorry, Big Cazz). It goes to prove that even WWE superstars are not immune to the trials and tribulations of dating.
It wouldn't be surprising if the 'Lass Kicker' is a bit more bothered than she appears about Charlotte Flair's inclusion in the SmackDown Women's Title match. Though Flair is her best friend, she will compete against her and the current champion, Carmella, at SummerSlam. Due to Lynch's disdain for blending personal with professional, it is surely causing her some strife.
Related Content
How do you feel about Becky Lynch's policy of not dating within the WWE? Would you like to see Lynch gain the women's title at SummerSlam? Connect with us on Twitter or Discord and let us know.