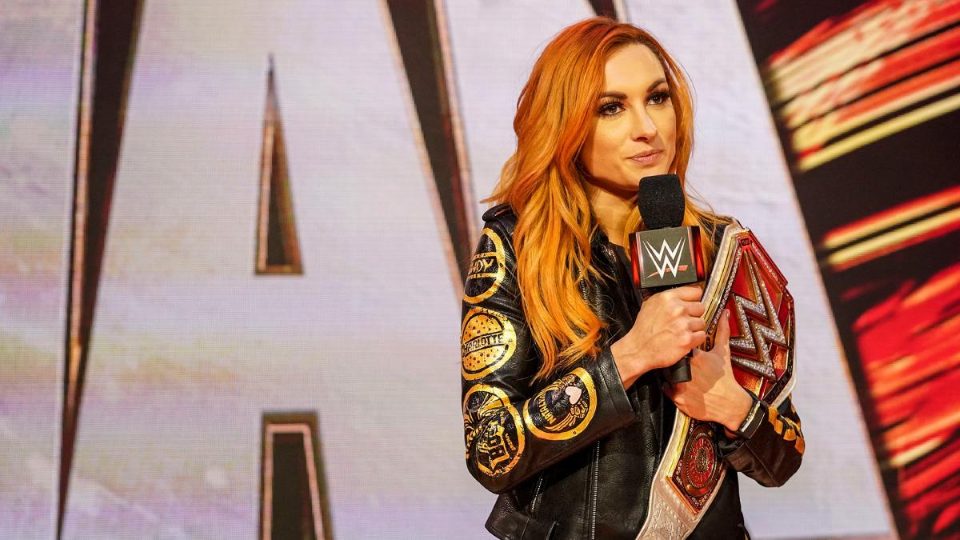 On the post-Money in the Bank episode of Monday Night Raw, we saw one of the most real moments in WWE history as Raw Women's Champion Becky Lynch vacated her title to Asuka, before revealing that she and Seth Rollins are expecting their first child together.
While I'm sure Becky's length absence will be a huge blow to WWE, everyone within the company is said to be incredibly happy for both Becky and Seth at this exciting time of their times.
Taking to Instagram over the weekend, Becky Lynch posted a photo with Seth Rollins and two others showing them doing a Big Floyd workout, which is persumably in memory of George Floyd who was tragically killed by police in America just over ten days ago.
Eagle-eyed fans noticed that Becky isn't sporting her traditional red locks, instead going for a blonder look during her hiatus from WWE.
https://www.instagram.com/p/CBHETUdhsZ7/?utm_source=ig_embed
This is the first we have really seen from Becky Lynch in about a month now following her pregnancy announcement on Raw, and it is unclear when she will be returning to WWE TV in any capacity.