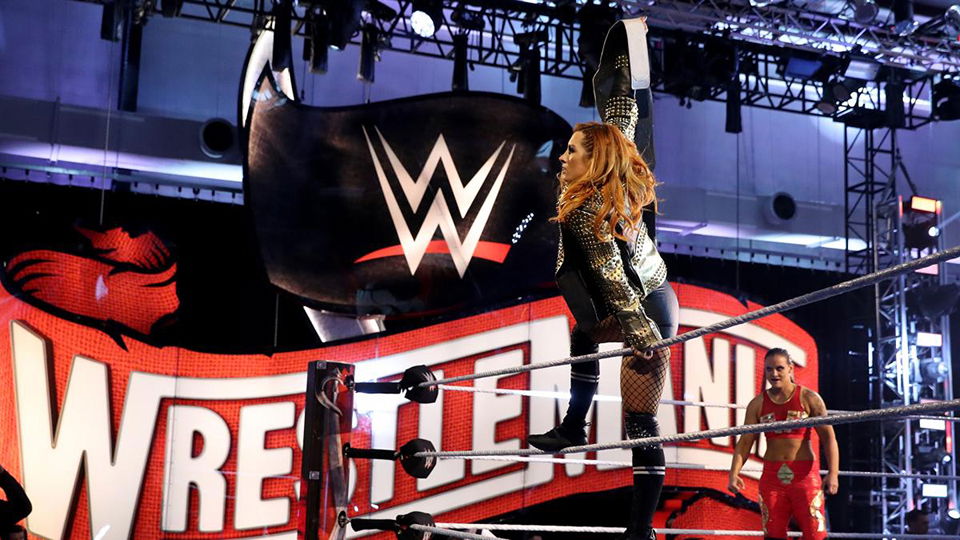 The night after the Royal Rumble, Becky Lynch claimed she felt like she had superpowers. Maybe this was an indication of more than we thought as it has now been revealed that Lynch will be appearing in an upcoming Marvel movie.
The news was revealed by Kris Tapley, who is the host of Netflix's The Call Sheet podcast. Tapley tweeted the news, saying "Becky Lynch grabbing Hollywood's eye. (Psst: She's also in a certain upcoming Marvel movie…)".
https://twitter.com/kristapley/status/1256632750230011904
Lynch recently appeared on Showtime's Billions and was widely praised for her brief appearance. It does appear that this will lead to her doing more work on the silver screen.
She won't be the first WWE star to appear in a comic book movie as The Rock and John Cena are both soon to make their debuts in Black Adam and The Suicide Squad.
It has not been revealed which Marvel movie Lynch will be appearing in. Considering there are currently eight movies with release dates and another five having been announced for development, there is no shortage of possible films for Lynch to appear in.
The female-led Black Widow film is the next Marvel movie to be released and is currently scheduled to be released on November 6.
Which Marvel movie would you like to see Becky Lynch appear in? Let us know on Twitter!