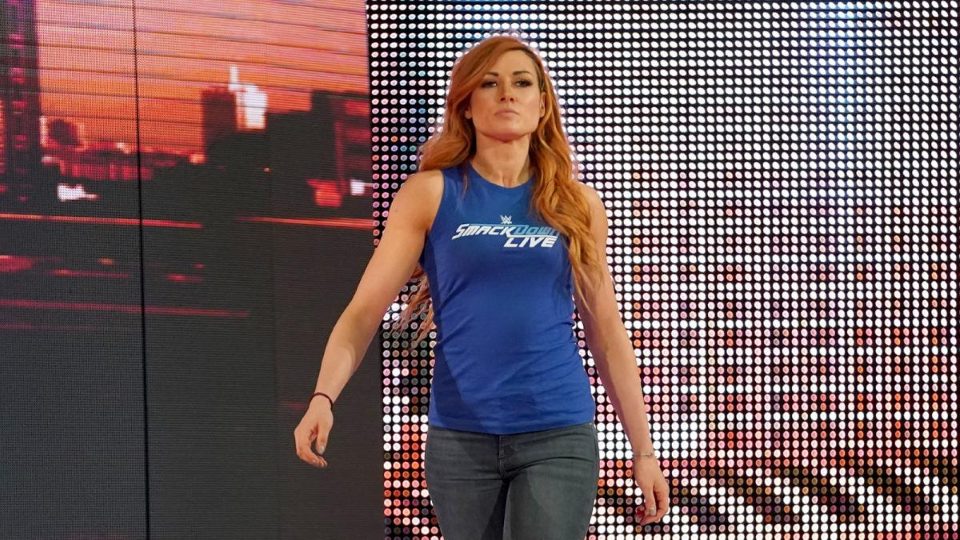 If you've been on Twitter for the last few months, you may have noticed that Becky Lynch is lucky to not be in jail after consistently murdering her fellow WWE superstars on the social media platform.
Her favourite target for this has been Ronda Rousey, who she will face for the Raw Women's Championship at WrestleMania 35.
If she isn't calling Ronda's husband a d**k, she's ripping into her in some other way, and now, according to Becky, she's been told to ease off as Ronda and her husband Travis Browne are getting a bit upset.
Look how tough they are. RAWWRRRRR. But I'm told to go easier on them because they're getting upset. #truestory pic.twitter.com/F3CrK5cKQT

— The Man (@BeckyLynchWWE) March 22, 2019

Whether it's true or not, it's just more fuel to the fire that is sure to burn strong when the two meet at WrestleMania in just 16 days.