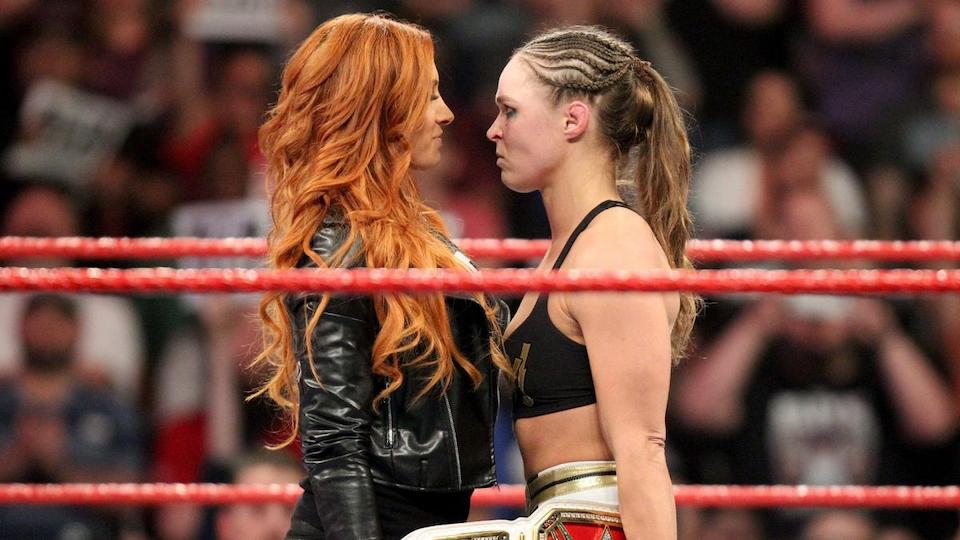 The story for the past few months has been that Becky Lynch will face Ronda Rousey and probably Charlotte Flair in the main event of WrestleMania 35. It's easily the most enthralling feud heading into the show and as Becky is the most over person in the company, surely they wouldn't take the spot away from her.
Well, if you listened carefully on Raw last night, this match was not the only one described as the "main event", as Seth Rollins vs Brock Lesnar was also given this title.
Speaking on Wrestling Observer Radio, Dave Meltzer explained that the decision as to which match will go on last will probably only be made in the week before WrestleMania. He noted that Vince McMahon has a tendency to change his plans with little notice, so it could simply go down to how he's feeling that week.
Of course it wouldn't be the first time that WWE has had a co-main event for a show, but there are very few who would call the second to last match the main event. Everyone knows that the main event is the match that closes the shows.
Whoever is standing tall while the fireworks go off at the end of WrestleMania is considered the winner of the main event, and that's just that.
It SHOULD be Becky Lynch vs Ronda, but that doesn't mean it will.