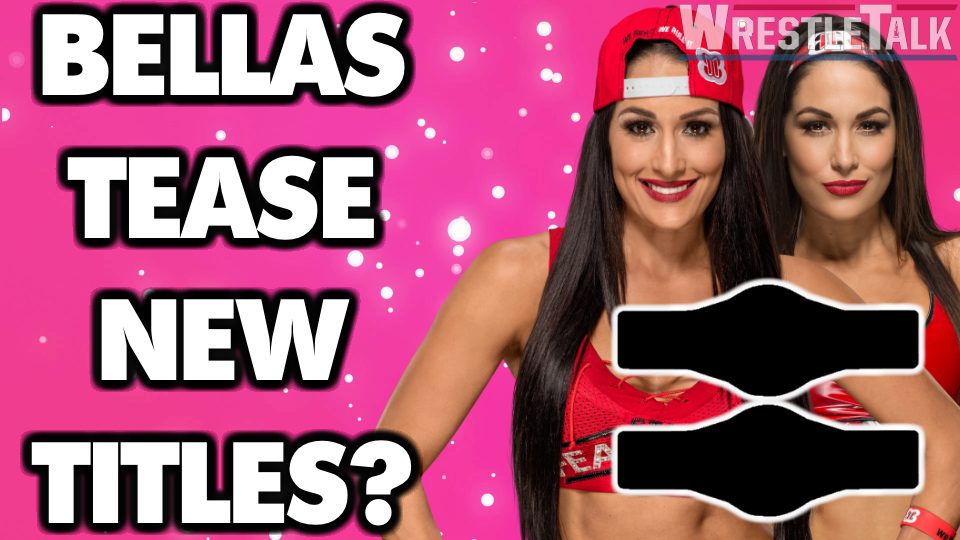 It's been an interesting 2018 thus far for the Bella twins; out of the WWE spotlight for quite a while now, focusing on their reality TV filming schedule with Total Bellas, we haven't really seen very much of Brie and Nikki (Mostly Nikki) in terms of in-ring action since at least early 2017, where we had THAT mixed-tag match at WrestleMania 33 when Nikki and John Cena defeated The Miz and Maryse, leading up to THAT marriage proposal. With a new generation of Superstars leading the women's division on Raw and SmackDown Live, the twins have been working elsewhere on non-wrestling related content; however that might be changing soon…
Back in January the Bellas were included in the first ever Women's Royal Rumble, lasting until the final three before Nikki continued their kayfabe sisterly rivalry by eliminating Brie, moments before falling to eventual winner Asuka. Granted, their appearance on face value was merely a means of filling up numbers (the women's division doesn't yet have the depth required to properly pull off a full 30-woman Royal Rumble, having relied heavily on nostalgia pops) but it was nice to see them regardless. However, both the WWE and the twins themselves have teased that we may in fact be seeing a lot more of them in the not too distant future!
WWE's official Twitter account shared a post from WWE.com on April 20th highlighting an article regarding new SmackDown Live general manager Paige, (Paige here!) and "5 Controversial Decisions" they'd like to see her make in her new position. Aside from suggestions such as bringing back the highly popular Talking Smack, at the very top of the list was the creation of a Women's Tag Team Division! Who were among the first to respond? You guessed it; the Bellas:
Hey @RealPaigeWWE ??‍♀️??‍♀️?‍♀️ Brie and I would love to put the SnapBack, Nike kicks, jersey, flannel, headband, and twin power back on in that WWE ring! Feeling pretty ICONIC…. ? N https://t.co/2N7csMewUr

— Nikki & Brie (@BellaTwins) April 21, 2018
It's clear that last comment was aimed at the newly promoted Iconic Duo of Peyton Royce and Billie Kay, now known simply as The IIconics, who themselves have taken up residence on SmackDown Live following an impressive run in NXT.
The prospect of a feud between them could inject some much needed energy into an often stagnant women's roster (just look at how underused Becky Lynch is)…couple that with Brie's husband Daniel Bryan being back in the ring, and Nikki's relationship with John Cena coming to an abrupt end just recently, both ladies have all the more free time to lace up those boots again, and help continue to push the new women's evolution, as they continue to make history.
Would you like to see Brie and Nikki have another run on the main roster? More importantly, what are your thoughts on a whole new Women's Tag Team Division? Let us know your thoughts in the comments!