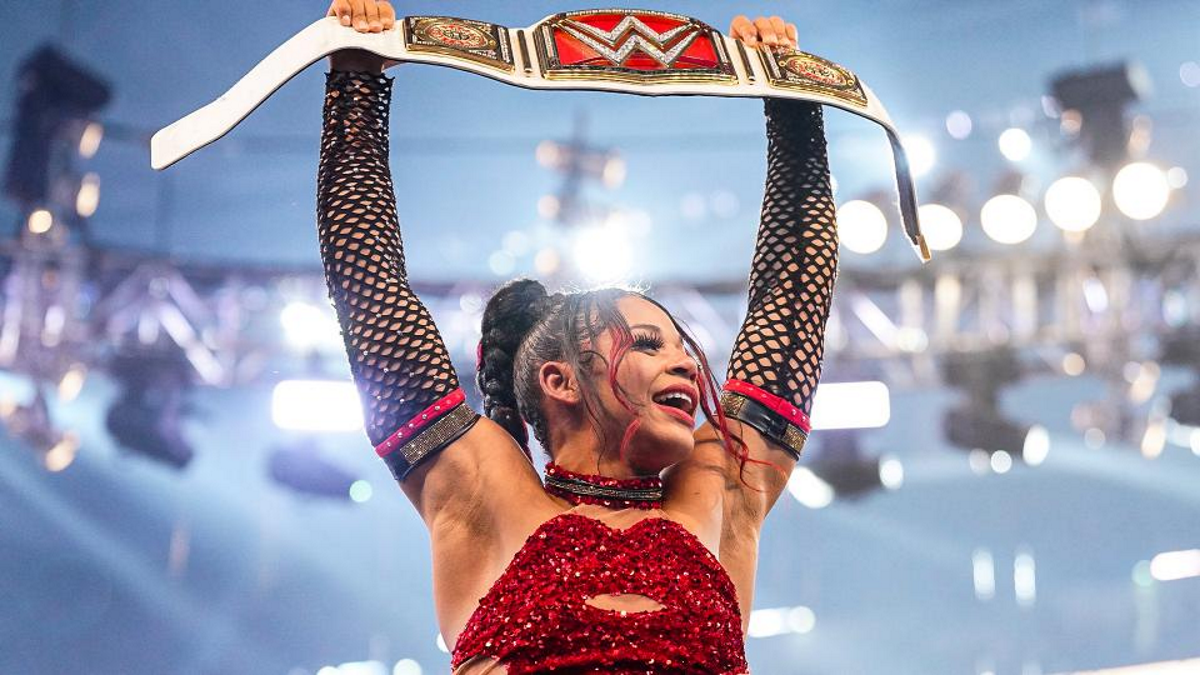 Bianca Belair capped off an eight month journey to the Raw Women's Championship last night, when she bested Becky Lynch for the title at WrestleMania 38.
Bianca spoke with Ariel Helwani after the show, where she discussed her victory over Becky, where she discussed the differences between this year and last year.
She said:
"Last year, I walked into WrestleMania as a rookie and I was there to prove myself against Sasha Banks. This year, it was more personal. This has been going on since August at SummerSlam when Becky Lynch took the title from me in 26 seconds. She's been doing everything she can to keep me away from this because she knew that when we finally threw down, I was going to come out on top. This one was more about redemption and more personal. This was my first time being in front of a full crowd at WrestleMania, the most people I've ever performed in front of and it was the fans that have been riding with me since SummerSlam. To be able to hold this title up and celebrate with the fans, I couldn't ask for a better night.
Bianca was then asked which match she was more nervous for, when she said that she was more nervous this year as it was 'more personal'.
She said:
"I was more nervous because it was more personal. I wasn't just trying to prove myself. I had a lot to lose, I had more to lose this year. I knew what it felt like to be champion and have the title taken from me. I wanted to have that feeling again to be champion and not let everyone down that have cheering for me since SummerSlam. It was more nerve-racking, but it's WrestleMania. I was nervous, but not scared.
During the match, Bianca took a boot to the eye from Becky following a dive, which left her eye swelled. Bianca spoke about the eye injury, saying:
"I thought it was getting better, but it's swelling up. I knew Becky was going to bring everything she had to me and she did. This is the result of it. I just had to overcome. It's okay. It's hurt, not injured. I'm the toughest and am gonna push through,"
To make sure you stay updated with all the latest wrestling news, add WrestleTalk.com to your Google Discover feed and follow us on Twitter!