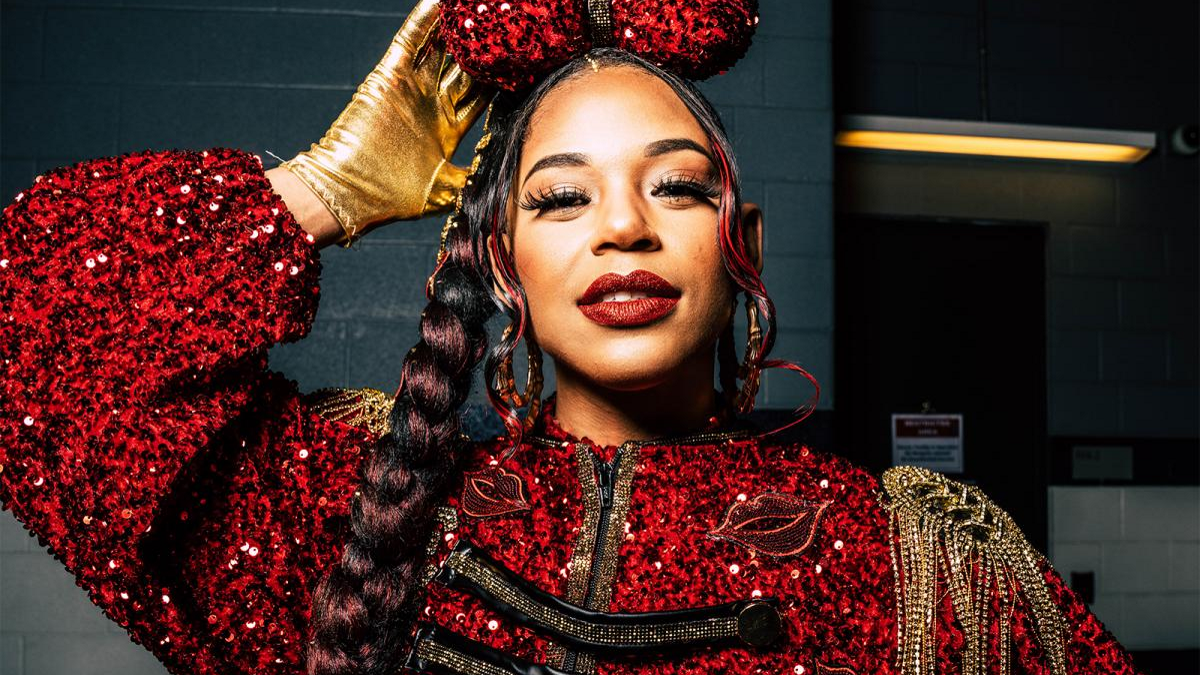 Raw Women's Champion Bianca Belair has been arguably WWE's number one breakout star over the past two years since she made her official debut on the Raw after WrestleMania 36.
Bianca recently appeared on WWE After the Bell, where she spoke about her success in her career so far, and how she has been able to keep her head straight during that time.
She said:
"It's crazy, because like you said, I've accomplished so much in a short amount of time with these huge, monumental accomplishments. For me, my mentality is I came into WWE, and people always ask you, 'What is your goal?' Everybody always says, 'Wrestlemania, I want to go to WrestleMania, I want to main-event Wrestlemania.' It becomes a thing that you say it because you want to do it, but it just kind of becomes like muscle memory. So when you find yourself actually doing it, and then you go into WrestleMania and win again, back to back, it's kind of a whirlwind.

"For me, it's like, 'Well, you asked for this, and this is what you wanted. So you're here. Don't apologize for it'. Sometimes I feel like I came into this business out of nowhere and had no idea what I was doing and completely fell in love. I always feel like maybe I'm stealing someone else's dream because I've never imagined myself doing this. So now that I'm doing it, I'm just capitalizing on everything that's coming my way, and I'm just trying to stay humble and stay hungry, no matter what."
Bianca continued on, revealing that she suffers from imposter syndrome. Speaking about whether she felt it was too much too soon, she responded:
"So I deal with impostor syndrome. I just recently learned the term for it. I had these feelings of everybody saying I'm good, and I'm accomplishing all of these things, but I still feel like I'm learning and I'm always questioning myself.

"Even before Wrestlemania this year, I thought, 'Oh, I main-evented WrestleMania last year. I'm not going to be nervous.' I was more nervous at WrestleMania against Becky Lynch then I was the year before because I'm always dealing with impostor syndrome. I never knew the word for it until recently when I started reading about my feelings. They say top elite athletes, actors, and people in our profession all deal with impostor syndrome. So, all the time, I'm trying to prove like, 'No, I know what I'm doing. I know what I'm doing.' I'm always telling myself, 'Get rid of that imposter syndrome', and you just have to be confident."
Bianca is set to defend her Raw Women's Championship against both Asuka and Becky Lynch at this Sunday's Hell In A Cell event.
transcription via WrestlingNews.co
To make sure you stay updated with all the latest wrestling news, add WrestleTalk.com to your Google Discover feed and follow us on Twitter!