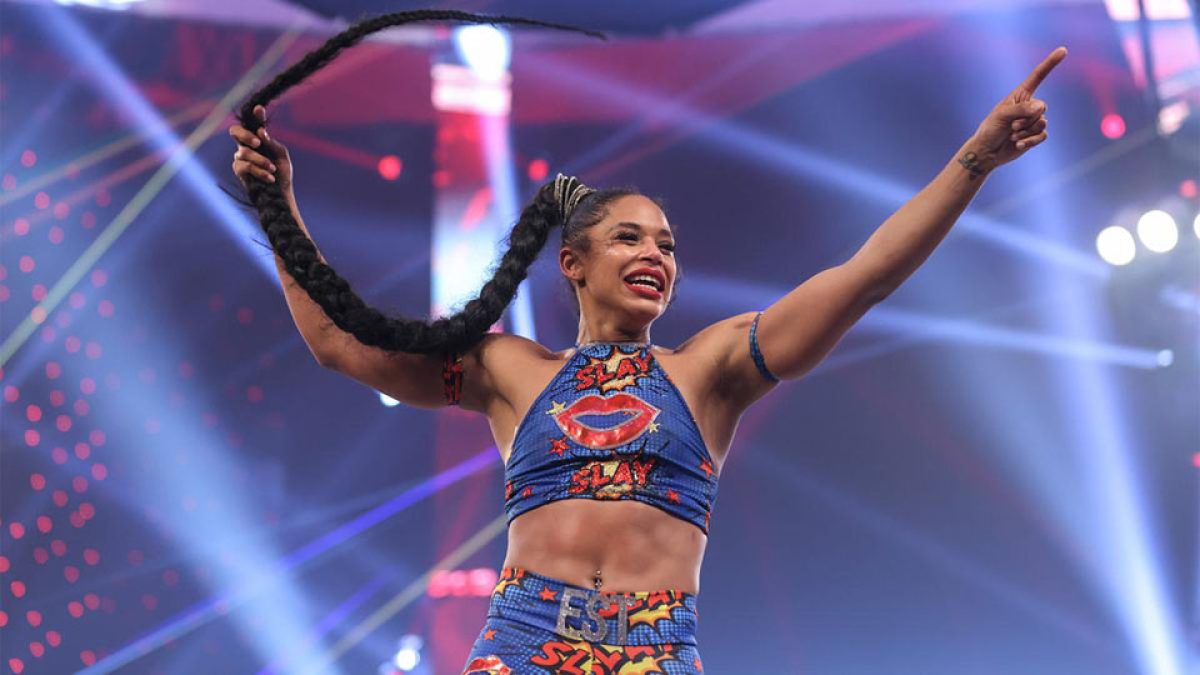 Bianca Belair has shared her thoughts on WWE's new NIL program, hoping she's a good representation of what collegiate athletes can bring to the table.
Before signing with WWE in 2016, Belair found success with a number of different sports, including CrossFit, powerlifting and track. Speaking to Kevin Kellam for Sportskeeda, Belair noted that collegiate athletes are perfect for WWE as they're coachable, and know how to bounce back from downfalls.
Excited about the potential of the program, Belair said:
"You know, when I first started in 2016, I used to always say, 'Man, I wish I found this a lot earlier.' I got a late start. But you know, I think my path is unique and I love the path that I took. I think that you know if I would have started right after college, I would have never gotten to CrossFit and I would've never gotten to go into powerlifting which I use, I pull a lot of things from CrossFit and powerlifting and I use it in the ring and even it even molded me into the person I am and a lot of that goes into the academic area. So I love the journey that I had.

"I do think it's amazing. There's a lot of collegiate athletes that are getting this opportunity and opportunity you know getting a head start and I have to say, being a collegiate athlete. I hope that I'm a representation and I've proved that it can work. I'm not the only one in WWE that's a collegiate athlete being successful right now. You know, we have that grit, we're coachable, we know how to work hard, we know how to have downfalls but still be able to bounce back. So I'm really excited about this program."
Last week, WWE unveiled the first class of the NIL program, which included the Cavinder Twins.
Quote via Fightful. 
To make sure you stay updated with all the latest wrestling news, add WrestleTalk.com to your Google Discover feed and follow us on Twitter!